Fexa Unveils the Trakref TR4 EHS Software Solution
Revolutionizing the HVAC/R Compliance Industry with Enhanced Speed, Improved Workflows, and Modern Navigation
Trakref has just launched our revolutionary cloud-based EHS Software Solution
The TR4 EHS Software solution offers a new approach to guiding the workforce toward your goals and capturing the information needed to measure real-time performance.
This hyper-focused resource is designed with qualified rigidity, specifically addressing all compliance issues related to HVAC/R.
Unlike traditional environmental health and safety software and operational risk models, which require numerous tailored customizations, TR4 offers a paradigm shift.
It applies a prescriptive process that mitigates risk by thoroughly addressing all regulatory needs across core compliance tasks – managing assets, efficiently recording data, managing internal audits, recording data, and generating the best EHS software and management insights for comprehensive reporting for CSRD, Scope 1, Carbon Accounting or Carbon Offset/Inset management.
This shift results from an in-depth collaboration with our clients and extensive research undertaken by our user experience experts.
They hosted numerous interviews, meticulously recorded screens as work was being done, conducted internal audits, and developed a series of corrective actions based on the insights gathered. This rigorous process has created intuitive, user-focused software, enhancing compliance, audit management, and risk management while minimizing the administrative burden.
Moreover, as compliance requirements have and will continue to expand, we refined our unique approach, adopting an inclusive strategy to create well-defined roles. This has been achieved by empowering employees and pivoting from an activity-based reporting process to an asset-centric perspective.
TR4 is more than just a compliance management software tool; it is a comprehensive specialized EHS management software solution for all things HVAC/R and refrigerants designed to enhance compliance and foster an advanced culture of awareness while boosting operational efficiency.
TR4 EHS Software is a hyper-focused SaaS solution that addresses HVAC/R-specific compliance and scope 1 reporting issues and demands.
Its shift from traditional methods, close collaboration with clients, user-focused design, and an inclusive approach all work together to create a more efficient, safer, and compliant work environment. This centralized platform is indeed the future of HVAC/R compliance management and environmental, occupational health, and safety management.
Sign up for trainings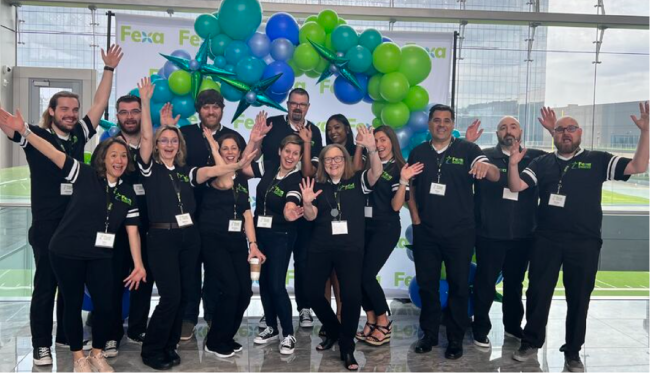 Key enhancements of TR4 include:
Superior Speed: 4x (greater) speed improvements leveraging cutting-edge technology, TR4's processing capabilities have been significantly improved to offer users an ultra-responsive and lightning-fast experience.
Automated Workflows: TR4's optimized work process simplifies and accelerates data collection through intelligent task completion, allowing teams to manage their tasks and assets more effectively and focus on their core business operations.
Modern Navigation: With a sleek, intuitive interface, TR4 users can quickly access the necessary tools and features, reducing the learning curve and increasing overall productivity.
Extraordinary Reliability: TR4 maintains Trakref's industry-leading rules engine, asset taxonomy, and user credentials, ensuring customers benefit from the same trusted and secure solution they have come to rely on.
TR4: A future proof Business Intelligence solution for refrigerant management
With the ever-evolving compliance landscape, we recognized the need to refine our approach. We moved from an asset-centric perspective to an inclusive strategy, creating distinct roles that empower employees to improve workplace safety. This shift fosters a culture of safety and compliance and boosts operational excellence and efficiency.
TR4 is more than a compliance tool; it is a comprehensive EHS management system that integrates safety, operational excellence, enterprise resource planning, efficiency, and environmental responsibility.
Six critical differentiators set TR4 apart from other HVAC/R: EHS system solutions:
Swift Implementation: Leveraging its state-of-the-art architecture, TR4 allows companies to be fully operational within 2-4 weeks. This agility is made possible through cloud-based technology and an intuitive user interface, eliminating the need for prolonged infrastructure setup.
HVAC/R Specialization: TR4 is not a generic activity management tool. It's tailor-made for owners and operators of all types of HVAC/R systems and activities, making it an industry-specific solution to address distinct HVAC/R management challenges.
Emission Management: HVAC/R-related fugitive emissions account for up to 70% of a company's Scope 1 emissions. TR4's advanced rules guidance ensures quality tracking and management, enabling companies to manage their carbon goals and targets effectively.
Enterprise-Level Planning: TR4 is equipped with enterprise-grade resources that enable comprehensive planning and solution development for compliance and sustainability on a unified platform.
Generate Reports: Streamlined HVAC/R compliance, and sustainability reporting by integrating IPCC-derived factors and values, effectively creating accurate and standardized reports further boosts reporting accuracy, ensuring comprehensive and compliant outputs for ESG reporting, incident management, sustainability reports, compliance reporting at the push of a button.
Automatic alerts: the automated system sends timely alerts and notifications, setting off a sequence of escalations to ensure all activities remain on schedule and on target."These key aspects synergize to establish TR4 as a robust, forward-looking solution for EHS management workflow automation in the HVAC/R industry. 
Learn More about TR4
No Longer a niche concern
"Environmental health and safety management is no longer a niche concern. It has become a central issue that affects the entirety of a business' operations, its reputation, and its bottom line.
As regulations tighten and the demand for comprehensive reporting escalates, it's clear that a more proactive approach is necessary.
With TR4, we are providing our clients with the tools they need to meet these challenges head-on.
The future of business lies in sustainable, compliant, and efficient operations – and Trakref is at the forefront of this transformation."
– Ted Atwood, Chief Compliance and Sustainability Officer, Fexa
In 2019, Trakref started to witness a rapid increase in client data related to compliance. Historically, the compliance-affected population of cooling assets or refrigerant-containing appliances ranged between 2-20. This seemingly small number only reflected about 5% of an average company's assets, as the trend over the past 25 years had been to create smaller charge units. As a result, the regulations impacted only a minor footprint of every company.
Dramatic Shifts in Legislation and International Reporting Treaties Ignite Demand for Enhanced Inventory Access, Catapulting Asset Management to Unprecedented Scales with Up to 1000 Assets per Site Now Commonplace
However, this situation has been undergoing a dramatic change due to recent legislative shifts and international treaties focused on reporting. As companies have begun investing more time and resources into cataloging all their appliances, demand for improved access to larger equipment inventories has skyrocketed, with up to 1000 assets per site becoming commonplace.
"Escalating Shareholder Demands and Financial Obligations Highlight a Significant Gap in Corporate Environmental Awareness and Preparedness, Sparking a Surge in Proactive and Comprehensive EHS Management Strategies"
Simultaneously, escalating demands from shareholders and the financial obligations associated with environmental health management and compliance have exposed a considerable gap in most companies' awareness and preparedness. This gap is now being filled as companies realize the urgent need for a more proactive and comprehensive approach to environmental health and safety management.
Recognizing these market shifts and the growing needs of our clients, Trakref launches TR4. This cutting-edge platform is designed to support companies on their journey toward improved reporting and increased awareness, helping them meet their environmental, health, and safety obligations while also achieving their sustainability goals.
TR4 is more than just an advanced compliance tool; it's a comprehensive EHS management software system that can adapt and scale to the needs of any organization, regardless of the size or complexity of its appliance inventory. It leverages modern technology and innovative design to streamline compliance processes, enhance risk management, and foster a safety culture within the organization.
As companies navigate this changing landscape, Trakref will continue to be at the forefront, offering cutting-edge solutions that empower organizations to effectively manage their compliance obligations, reduce operational risks, and contribute positively to the environment.
Learn More about TR4
Streamlining Operations with CMMS and TR4 Integration: Achieving ESG Goals through Efficient Refrigerant Management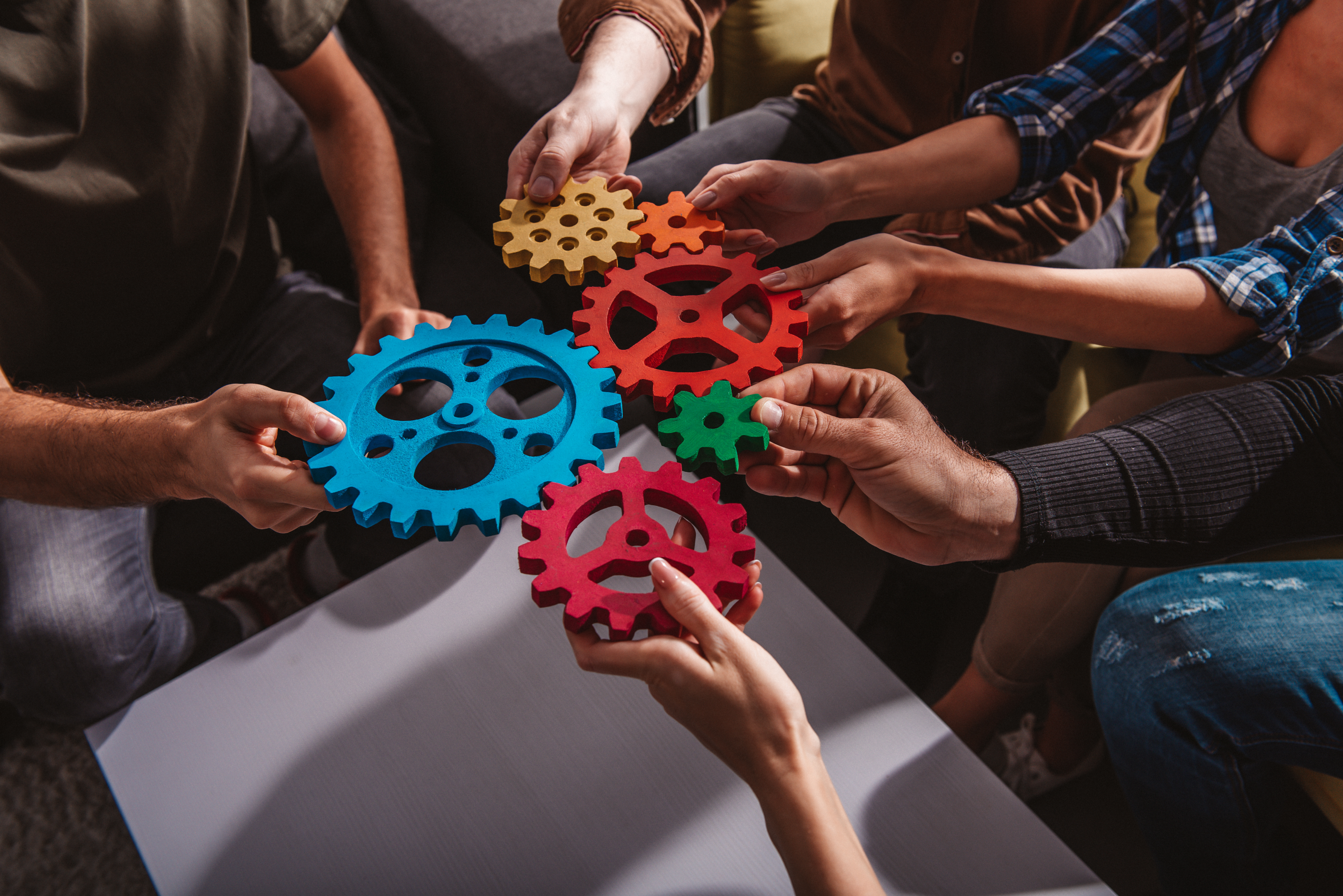 What makes this offering revolutionary is that instead of following the traditional path of a compliance platform and adjusting each company's internal EHS management solution to accommodate regulations, the TR4 system applies policy requirements from the Federal, State, and local level, matches them to a set of requirements based on triggers related to asset type, size, and material content and then applies rules and expectations.
This sets a new benchmark in the whole EHS management solution and software landscape. Rooted in the latest technological advances, (SaaS) solution is designed to address a full range of compliance matters tied to Heating, Ventilation, Air Conditioning, and Refrigeration (HVAC/R) systems, refrigerant, and fire suppression systems. TR4 is a testament to our relentless commitment to innovation, our deep industry expertise, and our 29-year commitment to solving the refrigerant management challenge.
We endeavor to significantly transform how businesses approach their HVAC/R compliance and environmental health and safety (EHS) management. Traditional EHS program management and operational risk models rely on extensive customizations to accommodate each locations needs, leading to cumbersome implementation and reduce operational risk processes. However, with TR4, we aim to upend the status quo and bring forward a modern, prescriptive approach to EHS program management that effectively mitigates risk by easily meeting all regulatory requirements.
At its core, TR4 revolves around three crucial compliance and risk management tasks – proficient management of assets, efficient recording incident reporting of data, and generating insightful EHS reports to analyze data.
This unique approach offers a marked departure from routine methods, substantially reducing administrative burdens, streamlining compliance processes, and risk assessments, and enhancing risk management measures, thus empowering organizations with the tools they need to excel.
Learn More about TR4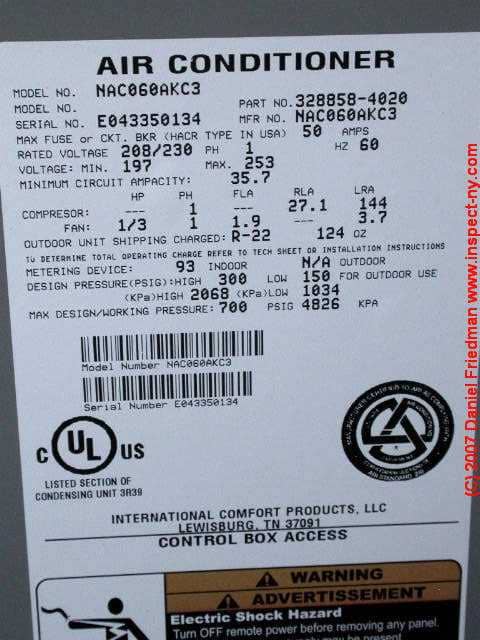 TR4: User-Focused Software, Shaping Future EHS Compliance through Collaborative Innovation and Empowerment
We owe much of TR4's creation to our clients, whose invaluable insights and experiences played a pivotal role. Combined with extensive research by our seasoned user experience experts, these insights served as the foundation for the development of this user-focused software management solution. We performed numerous interviews, used user accessibility, gathered real-time on-screen activities, and formulated corrective actions based on the findings. The result is a software management solution that not only caters to all compliance and other EHS program management needs but does so in an intuitive, user-friendly manner.
Recognizing the rapidly evolving landscape of regulatory compliance, we felt a pressing need to refine our approach. Instead of adopting a narrow, asset-centric view iso compliance, we switched gears to an inclusive strategy that empowers every member of an organization. By clearly defining roles and responsibilities, we've ensured that all employees, regardless of their designation, can contribute to creating a safe and compliant work environment.
Learn More about TR4
Fexa & Trakref: Better Together for Efficient Refrigerant Management and HVAC/R Regulatory Compliance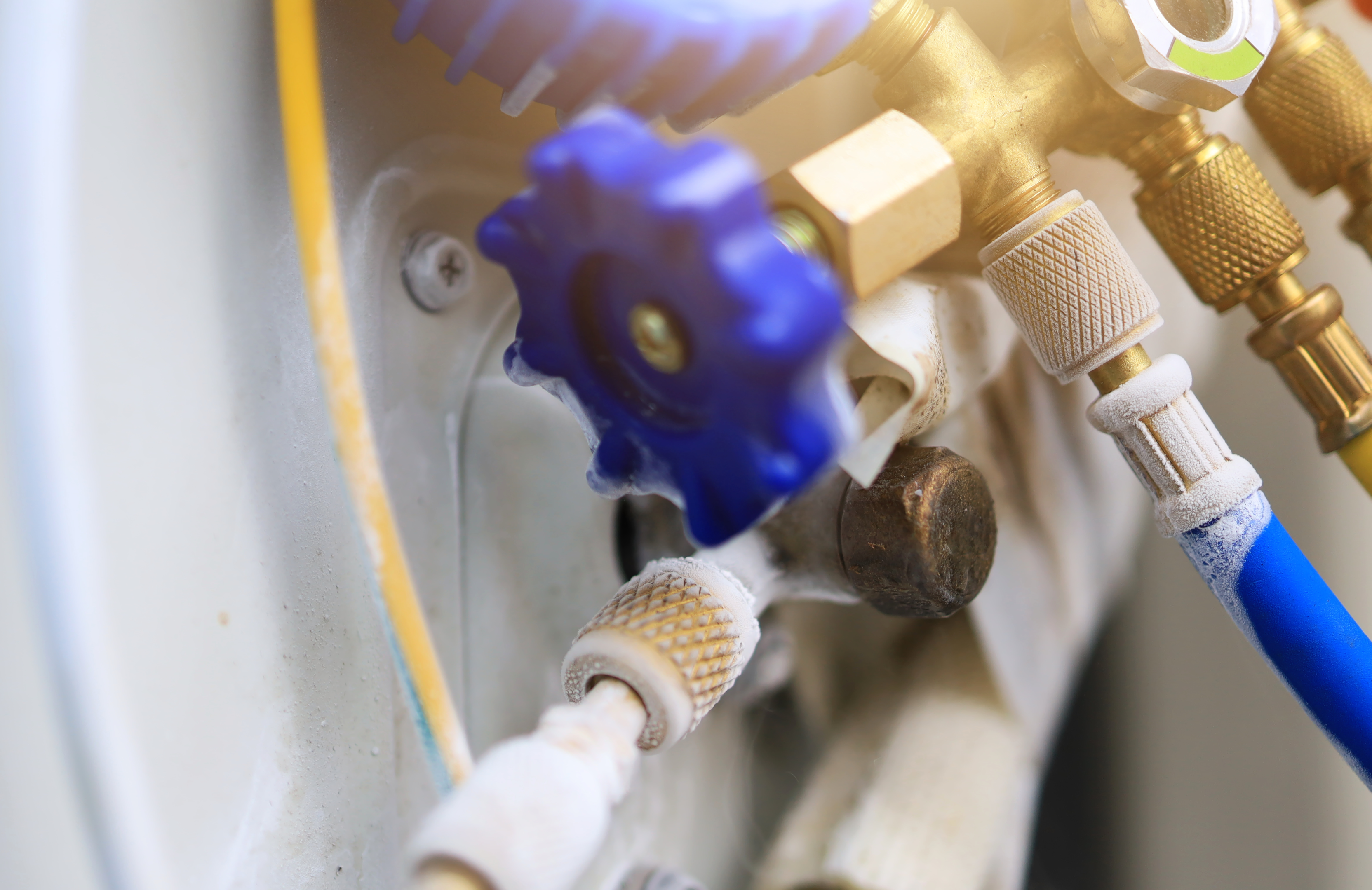 Trakref's nearly 30 years of expertise in risk management and stewardship of refrigerants, F-gases, and HVAC/R compliance and regulatory requirements ensures that businesses stay up-to-date with changing compliance regulations, reporting obligations, safety programs, and best practices for responsible refrigerant risk management throughout.
TR4 builds upon our 30-year track record of helping companies minimize environmental impact, mitigate risk, avoid potential fines or penalties, and achieve their sustainability goals.
Fexa's expertise in field service management complements this process by ensuring the efficient completion of refrigerant management tasks, including leak detection, repairs safety inspections, compliance tasks, inspections, and equipment maintenance tasks.
Curbing Climate Pollutants creates an urgent need to reduce Hydrofluorocarbon Emissions for a Cooler Future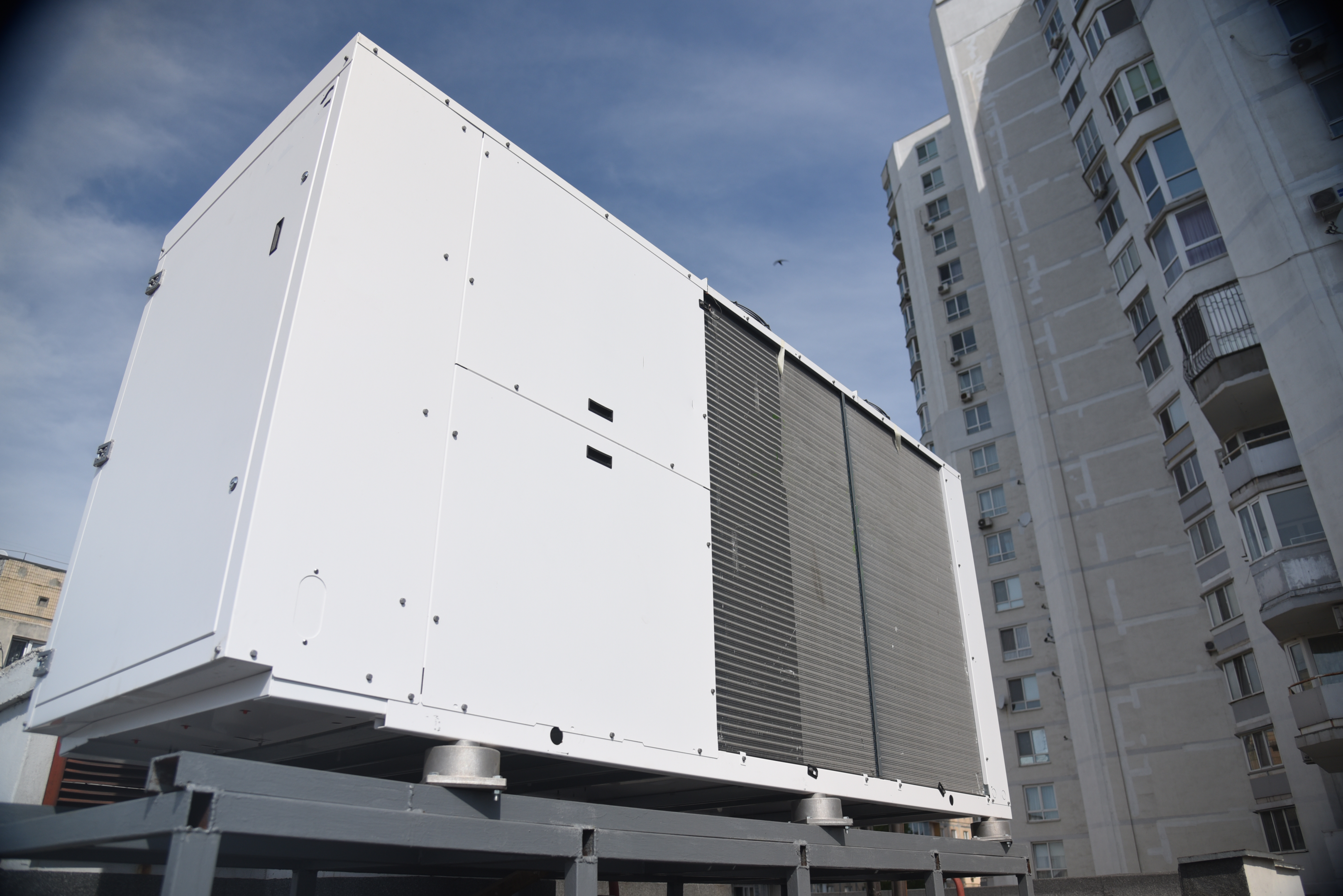 According to the Center for Climate and Energy Solutions, Refrigerants fall into a class of materials called Short-Lived Climate Pollutants (SLCPs). The most significant short-lived climate pollutants are methane and hydrofluorocarbons (HFCs), aka refrigerants.
The global warming potential of HFCs can be thousands of times greater than that of carbon dioxide, and they significantly contribute to climate change. This warming impact is projected to grow without controls on global production.  
Given their high emission rates and, on average, their relatively short atmospheric lifetime (compared to carbon dioxide), efforts to reduce hydrofluorocarbon emissions in the near term will significantly reduce projected temperature increases in the coming decades.
Addressing the 25% Average Refrigerant Leak Rates in Buildings
Project Drawdown recognizes refrigerant management as the number one solution to climate change due to its substantial potential to reduce greenhouse gas emissions. Their research results recognized refrigerant management as the number one solution to climate change due to its significant potential to reduce greenhouse gas emissions.
Businesses and industries can significantly impact the environment by focusing on proper refrigerant handling, disposal, incident management, reporting, management, and tracking, reducing global warming and potential risks, and contributing to a more sustainable future.
Redefining the Norm: Moving Beyond Business as Usual for a Sustainable Future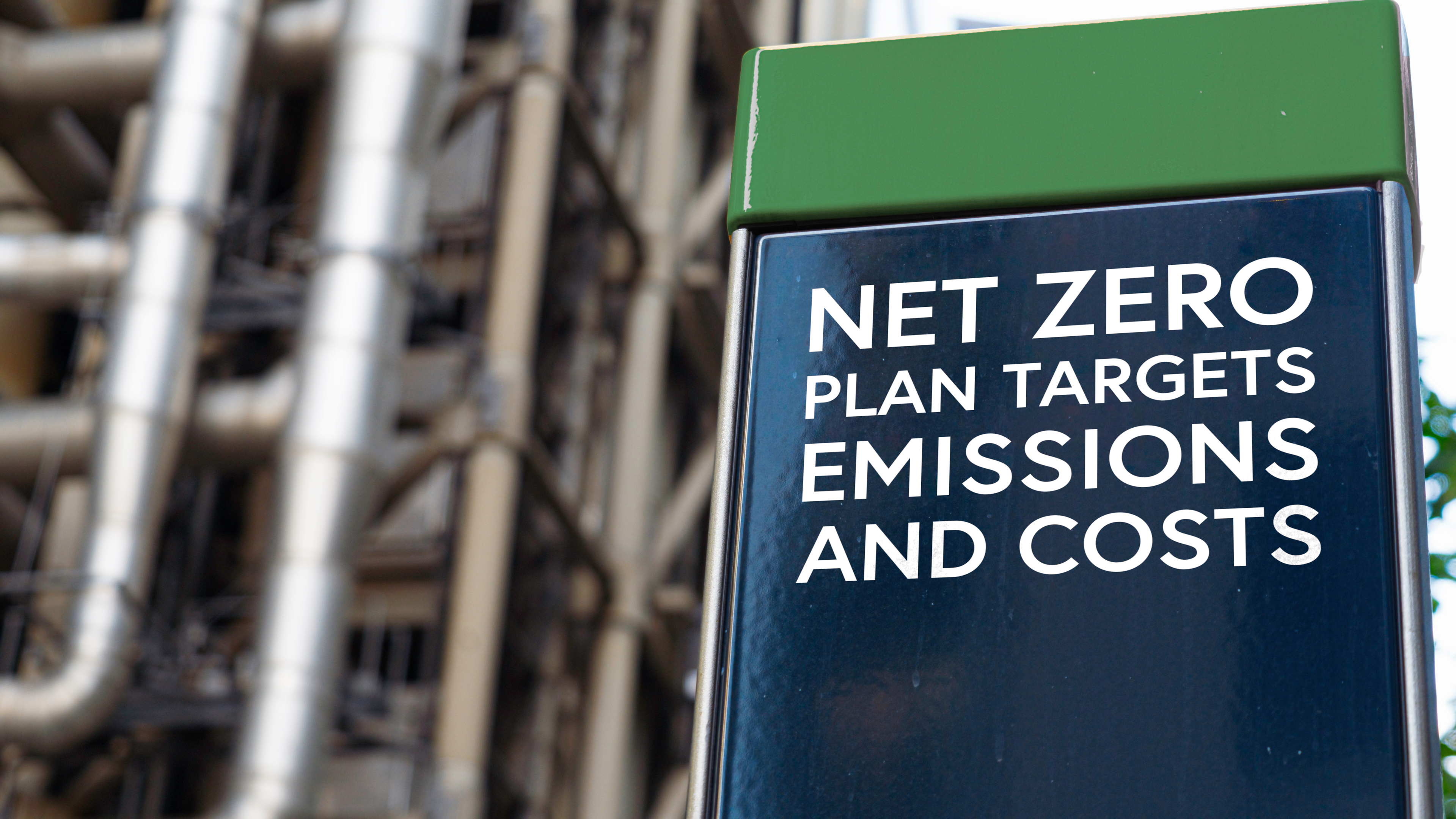 Persisting with business as usual will result in ongoing direct emissions from refrigerants throughout an appliance's lifetime and at its end of life. These emissions depend on the volume of refrigerants released into the environment and their respective global warming potential.
Two scenarios apply to continued emissions: 1) Physical factors and 2) Financial impacts.
Financial calculation and modeling of operating costs reveal that appliance leakage control affects operational and maintenance expenses and collection, recovery, and destruction. When software cost is multiplied by the estimated emissions avoided, the annual financial considerations provide the total costs and determine the average yearly costs per unit of HFC avoided for different years. The total fees for end-of-life recovery, removal, and destruction are all considered in the lifecycle assessment.
Applying a weighted average global warming potential of 2,326 based on various refrigerant types available in the market results in savings of 57.15 gigatons in carbon dioxide equivalent emissions and a net operating cost savings of US$622.73 billion. Even when the market is optimized to account for recovery factors and destruction rates, the reduction and maintenance expenses remain identical.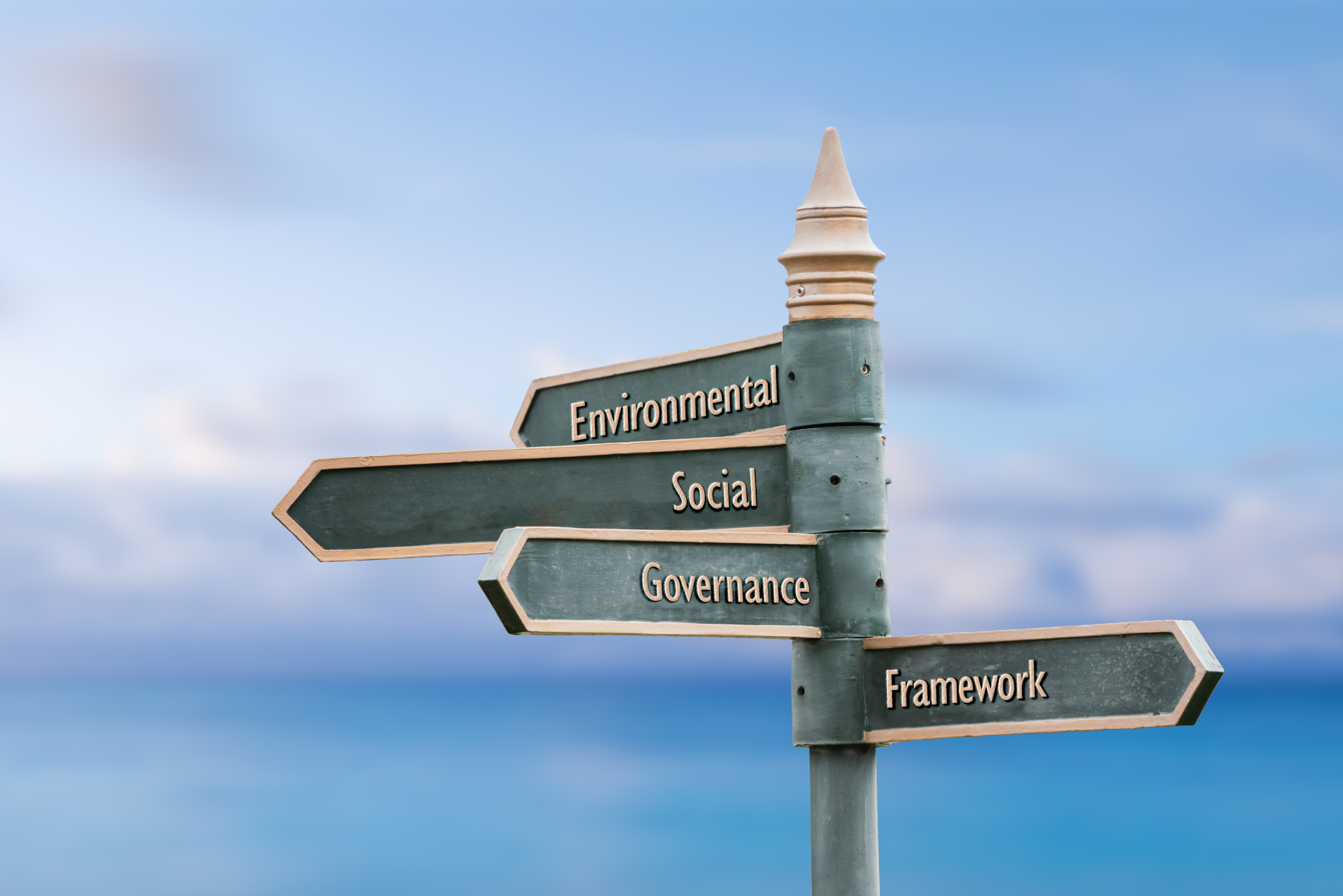 Integrating Operational Excellence with EHS&S Commitments that's The Power of TR4 in HVAC/R Management Software
Operational efficiency and environmental health, safety, and sustainability (EHS&S) are no longer separate entities within progressive organizations. The realization that the intersection of these areas can lead to substantial benefits has initiated a wave of integration efforts.
This integration not only aids in achieving regulatory compliance but also drives sustainability goals while ensuring safe and efficient operations.

It's here that Trakref's TR4 software shines, marrying everyday operations with EHS&S considerations.
The software seamlessly manages the complex interactions between HVAC/R systems, work order management, compliance, and sustainability. It serves as a nexus, providing actionable insights from operational data, facilitating decision-making processes, and contributing to the overall environmental, safety, and health performance of an organization.
TR4 is designed for those looking beyond mere compliance – for those aiming to intertwine operational excellence with their health and safety EHS&S commitments.
The cost of carbon, the trillion-dollar marketplace
Applying a cost of $20 per ton of carbon to the 57.15 gigatons of installed related refrigerant emissions has a potential financial impact of $1.143 trillion. This factor highlights the substantial economic implications of inefficient refrigerant management.
Further, it underscores the importance of adopting effective strategies to reduce emissions for the environment and businesses' bottom line.
By integrating digital tracking and refrigerant management software, businesses can better track, analyze and monitor their emissions and work towards more productive and sustainable operations.
Trakref is committed to helping companies achieve these goals and fostering a greener future through efficient refrigerant management software costs and processes.
Assigning Responsibilities for a United Effort Against Global Warming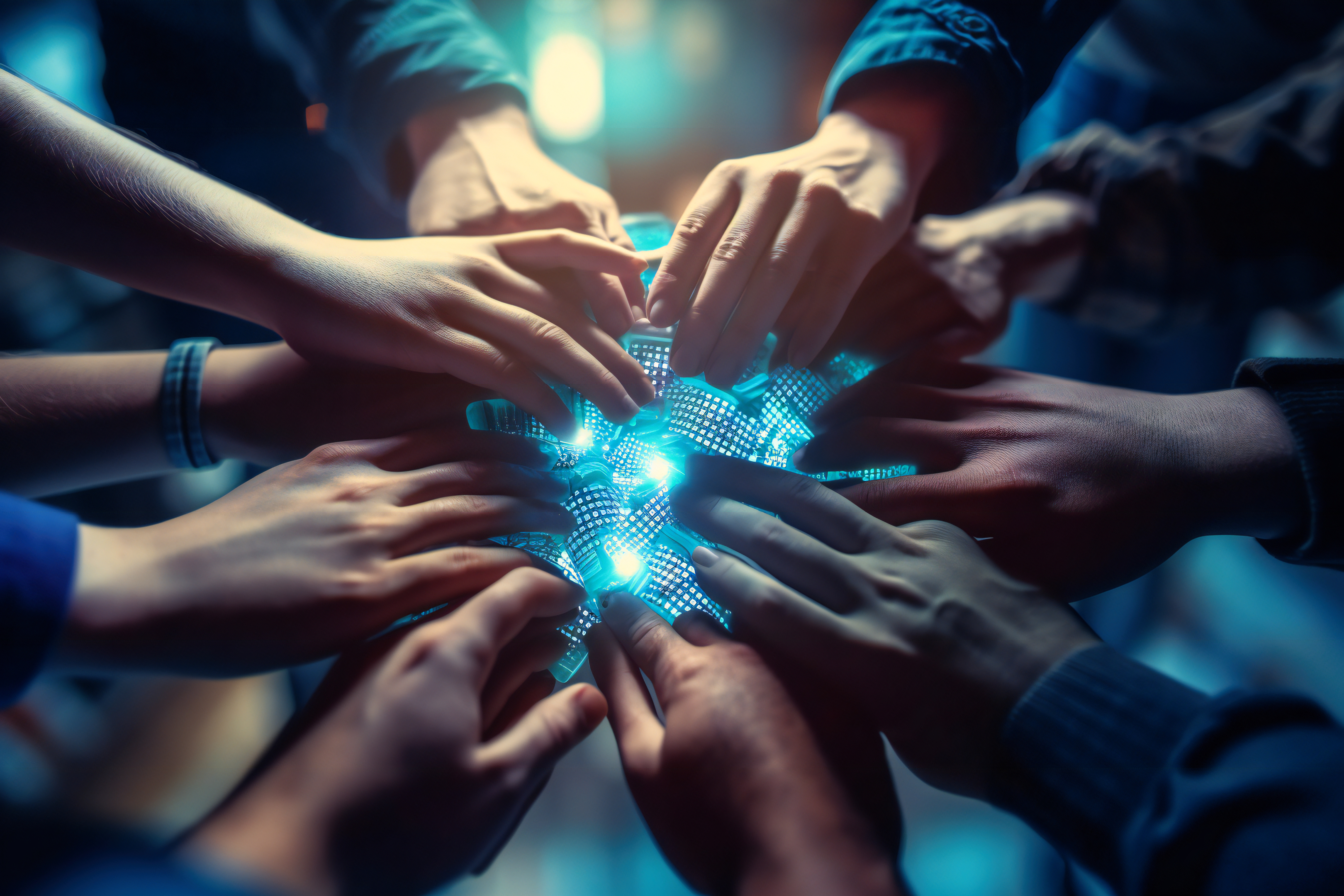 In order to achieve the desired outcomes and minimize risk, it is crucial to have a robust set of processes in place with adequate controls and governance mechanisms. The system needs to be flexible enough to allow for smooth operations, yet robust enough to ensure compliance and minimize risk. This balance is exactly what Trakref delivers with TR4.
Learn More about TR4
Streamlined Refrigerant Lifecycle Management and Sustainable EH&S Compliance
TR4 provides a comprehensive solution that goes beyond just monitoring and tracking. It incorporates built-in control and governance mechanisms that allow organizations to effectively manage their refrigerant lifecycle. With features like real-time data analytics, audit management, and document management, TR4 offers a comprehensive platform that enables organizations to streamline their operations, improve compliance, and reduce risks associated with refrigerant management.
The TR4 system is designed with a clear understanding of the unique challenges that come with managing HVAC/R systems. Its capability to support a wide range of roles and responsibilities ensures that all stakeholders – from employees to service providers – understand their part in supporting the company's goals. By providing a platform that facilitates effective communication, collaboration, and coordination, TR4 empowers organizations to tackle the complexities of refrigerant lifecycle management in an efficient and sustainable manner.
Ultimately, achieving optimal compliance and sustainability outcomes is about more than just having the right tools – it's about having a system that supports the right processes. With TR4, Trakref has created a solution that combines cutting-edge technology with a deep understanding of the complexities and challenges of refrigerant management. It's not just about managing your assets – it's about managing your entire refrigerant lifecycle with precision, efficiency, and a commitment to sustainability. TR4 is not just a software solution, but a strategic partner in your journey towards achieving your environmental health and mine safety compliance goals.
Awareness of the refrigerant lifecycle is growing
All refrigerant use activity from purchase through disposal and recycling are tracked, and the TR4 system assesses and pinpoints areas needing improvement. By developing targeted strategies to mitigate risk, manage incidents, and minimize environmental impact through monitoring and corrective actions and tracking refrigerant emissions, you can effectively manage your refrigerants and resources to minimize risk and contribute to a more sustainable future.
Building engagement around refrigerant management is crucial for achieving lower leak rates and should include a harmonized approach to managing different tasks and resources, ensuring communication and workflow efficiency. Trakref's TR4's modernized solution will be an essential tool that effectively addresses the challenges of refrigerant management and contributes to a more sustainable future.
Navigating away from Business as usual
With TR4, we've created a solution that embodies a holistic approach to refrigerant-based EH&S, recognizing the intricate interplay between various elements. This broad perspective enables businesses to manage their environmental impacts, ensure engagement by your workforce, maintain regulatory compliance, and keeps you on track toward sustainability goals in real time all within one comprehensive solution.
Regulatory bodies across the globe are tightening their grip on Carbon emissions. TR4 empowers companies to navigate this increasingly complex environment by providing a comprehensive suite of tools to manage all aspects of the lifecycle and deliver EHS insight in real time that are aligned with reporting frameworks in a user-friendly.
"Addressing HVAC/R Environmental, Regulatory and Safety Challenges: TR4's Advanced Activity Tracking Revolutionizes Emission Management and Workplace Performance"
HVAC/R systems, in particular, can have significant, environmental health impacts, largely due to the potential for refrigerant leaks. These refrigerants, often potent greenhouse gases, can significantly contribute to a company's carbon footprint. Additionally, the newer generation of refrigerants are flammable and toxic requiring owners to improve workplace safety. The advanced activity tracking and management features of TR4 enable companies to effectively track and manage their fugitive emissions in real-time, directly addressing this critical aspect of environmental health and management, as well as scope 1 reporting and all other related compliance requirements.
Furthermore, health and safety management is of paramount importance in the HVAC/R industry. Working with these systems can pose potential hazards, such as occupational hazards and health hazards such as exposure to harmful refrigerants and high-pressure systems. TR4 helps companies identify and manage these risks, promoting a culture of safety across the organization.
"Global Regulatory Pressure and Climate Mitigation Drive Transformation in EH&S Software Market"
Now, let's turn to the shifting market dynamics for EH&S software. The market is undergoing significant transformation, driven by several key trends.
Firstly, regulatory pressures are increasing worldwide, requiring companies to maintain rigorous compliance standards. This trend is fuelled by a growing global emphasis on sustainability and climate change mitigation, requiring companies to not only comply with regulations but also demonstrate their commitment to environmental stewardship.
Secondly, digital transformation is reshaping all areas of business, including EH&S management. Organizations are looking for digital solutions that can streamline their EH&S processes, provide real-time insights, and facilitate data-driven decision-making. TR4 is a reflection of this trend, offering a cloud-based solution that harnesses the power of digital technology to enhance EH&S management.
Thirdly, companies are moving away from siloed EH&S systems towards integrated solutions that provide a holistic view of their EH&S performance. TR4 meets this demand by offering a comprehensive platform that combines asset management, data recording, EHS reporting, and more in one unified solution.
Lastly, the need for industry-specific solutions is becoming increasingly apparent. Generic EH&S tools often fail to meet the unique needs of different industries, like the HVAC/R industry. With its specialized features and functionality, TR4 fills this gap, offering a solution tailored specifically to HVAC/R systems and activities.
Leveraging Team Support and Engagement for Scalable Success in EHS Compliance Management
We recognize that success in EHS compliance management isn't simply a matter of having the right software; it's about having a dedicated team that supports and engages with you throughout the process.
With TR4, you're not just leveraging a powerful compliance tool, but also tapping into a passionate community of experts committed to your success. Our combined strength in software innovation and people-focused support enables us to deliver scalable solutions that transform compliance challenges into victories, irrespective of your organization's size or maturity level.
Trakref's TR4: Leading the Future of EH&S Management with Rapid Implementation and Specialized HVAC/R Features for Robust Emission Control and Enterprise-Level Planning
TR4 EHS Software by Trakref stands at the intersection of technology and sustainability management, providing a unique solution that addresses the specific needs of the HVAC/R industry. Its quick implementation, specialized features, robust emission management, and enterprise-level planning resources make it a powerful tool for companies navigating the shifting landscape of EH&S management.
As the market for EH&S management software continues to evolve, TR4 is poised to lead the way, offering businesses a future-proof solution that empowers them to manage their environmental impacts, ensure safety, and maintain compliance in an ever-changing regulatory environment.
For more information about training on TR4 or to request a demonstration training call, contact Ted Atwood.
Sign up for trainings
About Trakref:
Trakref, a Fexa Solutions company, is a pioneering provider of Refrigerant compliance and sustainability software management solutions that empower businesses to streamline their operations and optimize their asset performance.
With a focus on innovation and customer satisfaction, Trakref delivers cutting-edge software solutions and expert consultation services to clients around the globe.
Ted is the President & CEO of Trakref, a cloud-based HVAC/R and refrigerant management software company that provides unprecedented solutions for commercial properties. He has spent more than 20 years in the HVAC/R industry, even owning and operating one of the nation's largest refrigerant reclaim and recycling companies.