The urgent importance of refrigerant compliance management software
We originally wrote a version of this post in August of 2021. As we near the NAEM Conference in Tucson in March 2023, we wanted to revise it a bit.
What to initially know about refrigerant compliance management software
We initially wrote a version of this post about refrigerant compliance management software back in August of 2021 (so, almost two years ago now). At that time, the Securities and Exchange Commission (SEC) was more closely beginning to monitor results and standardized disclosures more aggressively for public companies, largely because investors were asking them to provide better data and transparency.
Years later, we're still somewhat neck-deep in all the refrigerant management software discussions around ESG, ESG compliance reporting, ESG investing, etc. It's become part of the culture wars and we're setting caps on ESG investments into retirement accounts. All that will continue to play out in the public sphere and the legal system.
Here, we're going to continue to discuss how to maintain compliance around refrigerant emissions with the help of — you guessed it — refrigerant management software, which you'll sometimes hear in the market as refrigerant compliance software.
The broad goal here is to reduce refrigerant emissions (a core job of many facility managers) through better tracking and reporting.
What falls under refrigerant compliance management software?
Overall, HVAC/R activity needs high-quality documentation to support environmental sustainability and compliance obligations. Refrigerant management and tracking is, in some ways, the ultimate test of your team's ability to communicate and collaborate.
Here's what generally needs to be tracked within refrigerant management software:
Overall refrigeration equipment
Refrigerant usage
Equipment maintenance
Refrigeration assets
Refrigerant leaks (this one is crucial) and leak rates
Regulatory compliance
Whatever the Environmental Protection Agency has top of mind for federal reporting
Ideally, any refrigerant management software will focus pretty heavily on compliance reporting and be able to support multi site organizations, making the lives of compliance officers significantly easier. It also makes the lives of executives much easier.
In the last two years, since the initial post was written, we've had so many conversations with prospects in our field — people who would really benefit from what Trakref has to offer in terms of refrigerant tracking. We like to model ourselves as "boardroom" and "boiler room," so we can talk to facility managers, compliance officers, and senior leaders. A lot of times recently, based on how companies promote and their executive incentives and structures, you will meet people with ownership of ESG and the need to support regulatory tracking who aren't accustomed to this world. They came from somewhere else.
"Leak inspections?" They have a limited idea of that. They might only know it casually. What they do know is that they need something which can track leak inspections and track refrigerant assets. They need compliance reporting and software. That's where we come in.
Understanding some of the scope of responsibility
There are several protocols for reporting, including GRI (The Global Reporting Initiative), a universal standard that is used by approximately 75% of the largest corporations in the world.
Advisors, investors, and funds all have specific ESG investment strategies that often require the companies they invest in to remain in line with set environmental goals.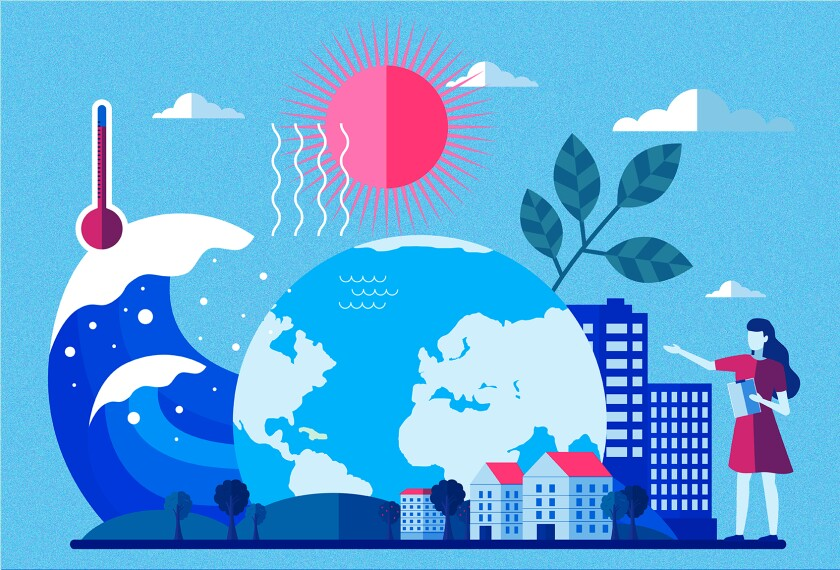 Other standards, like SBTi and Climate Action Reserve, also deserve recognition and see wide use. Regardless of which one you choose, the expectation is that you are committed to a process and have an ESG and sustainability auditor to validate the results.
Which "scope" does refrigerant fall under and how does compliance reporting work?
Refrigerant usage needs to be reported as part of Scope 1 emissions.
There are several options for reporting, but all include some highly-defined requirements. GRI, for instance, has this specific wording:
Fugitive emissions: these are emissions that are not physically controlled but result from intentional or unintentional releases of GHGs. These can include equipment leaks from joints, seals, packing, and gaskets; methane emissions (e.g., from coal mines) and venting; HFC emissions from refrigeration and air conditioning equipment; and methane leakages (e.g., from gas transport). 

NOTE: There is no limit on system size. Refrigerant emissions reporting must account for all emissions activity, large and small. Many companies choose to use compliance records for emissions reporting, but this can be inherently inaccurate and problematic since compliance only requires maintenance records on systems 50 LBS and larger (in the US).
Another reporting protocol, SBTi (Science Based Target Initiative) has a weaker overall "General" emissions tracking requirement, but they also expect submitters to provide a 7% annual reduction target—a difficult task when you are not reporting specifics and estimating emissions; notice the wording is specifically for chemical producers:
Companies that produce or sell fluoro gases (or products that use HFCs) must account for and report emissions during the use of these gases in cooling units/refrigerants or in industrial applications in their GHG inventory under scope 3 category 11 "use of sold products". Companies must also account for and report HFC emissions associated with the disposal of products that use HFCs in scope 3 category 12 "end of life treatment of sold products".
However, the SBTi has released "industry specific" reporting requirements with many sectors under development. The first protocol to be updated is for the financial industry. Here is their requirement:
Measurement of all seven GHGs (CO2, CH4, N2O, HFCs, PFCs, SF6, and NF3) is required for scope 1 and 2 emissions. Considering data availability challenges, financial institutions should cover all GHGs for category 15 if possible, with measurement of CO2 as the minimum requirement.
Regardless of the reporting protocol, companies are expected to record all usage and we often see gaps in reporting in these areas:
Vehicles: One overlooked emissions source is refrigerant emissions from vehicles including cars, trucks, trains, boats, planes, and any refrigerated containers.
Equipment of all Sizes? If you are only reporting on a certain size of equipment, make sure to disclose the size and any assumption about items not included in your ESG reporting figures when publishing your filings.
NEW & Old Equipment: Any new equipment purchases or installations that were included in gas usage can be deducted from your consumption if you are consistent. But be able to back them up with records and details. On average 5-7% of all equipment is replaced yearly.
Estimating: The EPA has affirmed a 25% industry-wide leak rate, which is further supported by California with a 2019 published value of 23.7%. Therefore, if you are going to estimate refrigerant emissions, use 25% of installed capacity as the basis for your estimate.
NOTE: You will need an inventory of all your installed gas systems.
Fire Suppression Systems: Many fire extinguishers and fire suppression systems contain PFCs such as R-125, which can be known as FS125 (there are others). Any time a system is used or leaks are noted at inspection, there is an expectation that they will be counted and reported in ESG and sustainability filings.
You are responsible for reporting . . . and all the mistakes . . . so don't make them.
Emissions reporting is the responsibility of the owner or operator for all Scope 1 directly controlled properties. Scope 1 emissions include:
4 emission types:

Direct emissions from any combustion sources on site
Direct emissions from any mobile combustion sources
Indirect emissions from purchased electricity
Direct fugitive emissions from HVAC/R & Fire Suppression and industrial gasses (where refrigerant tracking comes in)

All carbon emissions from company vehicles and any relevant emissions from company facilities
GHG emissions in metric tons of CO2 equivalent
Gas emissions for all PFCs (includes CFCs, HCFCs), HFCs, SF6, NF3, N2O, CH4, CO2.
NOTE: Scope 2 emissions, which are separate, would include air travel, commuting, purchased goods and services, leases, transportation, and even waste generated during operations.
At times we have noticed some companies move assets off of their books to avoid reporting them under Scope 1 emissions. These emissions would then become part of Scope 3 emissions reporting requirements. Scope 3 emissions are the result of activities from assets not owned or controlled by the reporting organization, but that the organization indirectly impacts within its value chain. Scope 3 emissions include all sources not within an organization's scope 1 and 2 boundaries. For scope 3 emissions, quantification is not required.
We're currently seeing some battles in the political sphere around Scope 1 vs. Scope 3.
How does Trakref help with regulatory compliance?
The main three buckets of Trakref (where we help clients) are:
Sustainability
Compliance
Operations
Some call our software "compliance software," but it's a bit more than that. You could also call it "refrigerant management," or "sustainability software," or even "ESG reporting software."
Take your pick.
Trakref's features at the intersection of ESG regulation and operations
Comprehensive asset insight and management throughout refrigerant lifecycle
Communication among stakeholders increases system uptime and performance
Lower cost of ownership through leak, service event and depreciation tracking
Vertical integration of essential data via one central benchmark-enabling tool
Asset management made easy with digital tagging, tracking and reporting
That leads to these operational benefits for you:
One user-friendly, intuitive interface requiring no equipment or downloads
Fast track long-term sustainability by greening your operations on day one
100% regulatory compliance guaranteed, every time
Designed from within the refrigerant industry with best practices built-in
Tested, proven and currently in use by dozens of Fortune 500 companies
Cold, clean, and compliant: Trakref at the intersection of ESG regulation and compliance
What you get:
Frictionless Compliance tracking & reporting
Proper HVAC/R asset governance ensures compliance with regulations and industry standards.
Compliance gap analysis and auto reporting built in
Comprehensive asset insight and management throughout refrigerant lifecycle
Lower cost of ownership through leak, service event and activity tracking
Rules process to guide your teams
Level up Work Order Data to accommodate Compliance
And Trakref at the intersection of ESG regulation and sustainability
A fast Track way to accurately provide Scope 1 Reporting
100% audit ready, every time, every transaction
One user-friendly, intuitive interface requiring no equipment or downloads for your entire team
Real-time policy updates deployed into Trakref's software, so you can Leapfrog sustainability hurdles.
Accommodates all IPCC, and sustainability frameworks
Want to learn more about refrigerant tracking and see our refrigerant compliance software? Reach out today. Or, if you're at NAEM, let's talk!
We are refrigerant geeks with proven techniques to manage leaks in our HVAC/R and refrigerant management software.