EPA's AIM Act Revolution: Sweeping Changes in HFC and Refrigerant Rules Set to Forever Transform Use and Handling Practices
The October 6, 2023, rules changes represent the most comprehensive change to refrigerant management since the 1994 Clean Air Act First published refrigerant regulations. 
The anticipated updates to the AIM Act, all launched on October 6, 2023.  The Environmental Protection Agency issued 4 major updates: These regulations are vast, pervasive, and detailed and we cannot publish all the operational impacts in one story, so we will be releasing an update every week or so for the next 2 months.
Here are the 4 major changes:
Proposed Rule


Phase down of Hydrofluorocarbons: Management of Certain Hydrofluorocarbons and Substitutes under Subsection (h) of the AIM Act (American Innovation and Manufacturing Act)

Final Rule


Phase-down of Hydrofluorocarbons: Restrictions on the Use of Certain Hydrofluorocarbons under Subsection (i) of the American Innovation and Manufacturing Act of 2020

Phasedown of Hydrofluorocarbons


Notice of 2024 Allowance Allocations for Production and Consumption of Regulated Substances under the American Innovation and Manufacturing Act of 2020, and Notice of Final Administrative Consequences

Mention that

The Environmental Protection Agency

is proposing alternative Resource Conservation and Recovery Act (RCRA) standards for certain spent ignitable refrigerants being recycled for reuse, as that term is proposed to be used under RCRA (Resource Conservation and Recovery Act). These proposed standards would involve regulatory changes to 40 CFR parts 261–271 and not be part of the regulations under subsection (h)(1) of the AIM American Innovation Act.
This story only reflects the first 70% of the section titled, Proposed Rule – Phasedown of Hydrofluorocarbons: Management of Certain Hydrofluorocarbons and Substitutes under Subsection (h) of the American Innovation and Manufacturing Act.  We will cover:
New Triggers related to equipment size and GWP affect owners and operators everywhere.

Repair – Management practices related to leak inspections and leak repair.

Reporting requirements and Record-keeping requirements.
The extensive nature of EPA's (The Environmental Protection Agency) requirements has led us to spotlight four key topics from subsection (h):
First we will address the 4Rs, Reporting requirements, Record-keeping, Registry (cylinder), and Reclaim as well as the associated triggers future stories will focus on 

Cylinder handling,

Fire Suppression Sector,

RCRA recycling alternatives for flammable refrigerants.
These elements are vital for constructing robust, effective date compliance-oriented market controls.
CONTACT US
The EPA (The Environmental Protection Agency)shows a deep understanding of the refrigerant lifecycle intricacies, releasing this broad set of updates and the EPA's newly proposed regulations represent a comprehensive informed regulatory upgrade for our sector.
Just as technology and operational methodologies evolve, the guidelines for managing and handling refrigerants and the equipment they go in, – in terms of its size, type, and management – are also shifting. This isn't change for the sake of change; it's about refining our practices, and compliance dates enhancing tracking precision, and compliance dates and fostering a heightened sense of responsibility.
It's worth noting that the EPA hasn't made these proposals in isolation. Reflecting their commitment to collaboration, they've diligently reviewed feedback – specifically from the public hearing and the 11 submitters last fall(October 2022). The outcome? A well-crafted proposal that bridges identified gaps, potentially curbing the hundreds of millions of vented pounds annually. Moreover, it addresses the industry's challenge regarding the insufficient collection of reclaimed gas.
In essence, the EPA (The Environmental Protection Agency) has provided us with a clear roadmap, equipped with the necessary "nuts and bolts", ensuring that the industry can navigate through the transition toward an improved future.
Equipment Size & GWP Triggers Reshape Landscape for HVAC/R Owners and Operators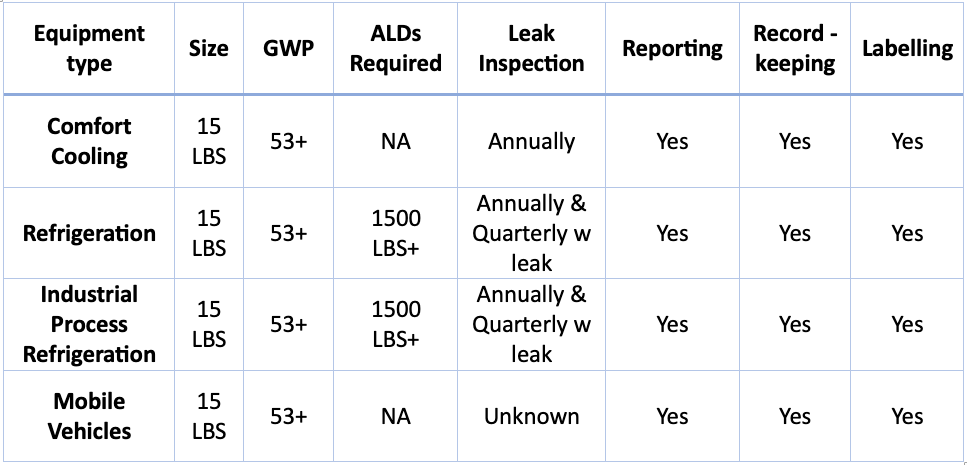 The EPA has set new boundaries and abandoned the 50 LB threshold that has defined this industry for 30 years.  The proposed implementation schedule will range from 60 days after publication in the Federal Register to as late as January 2028 for the mandatory use of refrigerant reclaim.
To help meet the new requirements, the EPA is suggesting new labeling, reporting, and record-keeping requirements. The agency is also setting up reporting rules for reducing HFC emissions in the fire suppression sector (more on this soon). They plan to use the same reporting system as in earlier AIM Act rules (focused primarily on producers, large handlers, and importers) as well as the (GHGRP) Greenhouse Gas Reporting Program.
CONTACT US
If you are wondering if this rule applies to you, then you only need to ask 2 questions:
Do you own a commercial HVAC/R system?

Is that a system large enough to cool about 2,500 square feet?
If you answer yes, to 1 and 2, then you are affected, and this rule applies to you.
EPA has spent years, reviewing and planning so they have vintaging models, studies, and analyses of market impact and they know which NAICS codes are most likely to be impacted, so they listed 95 in the proposed regulation.
The EPA has adopted a Next-Gen Compliance Strategy where they partner with the Department of Justice, targeting specific (NAICS) industries and regions with emails asking companies to provide all needed documentation, then the DOJ, collects the data, consults with the EPA on the profile, and responses and DOJ remains the engaged agency.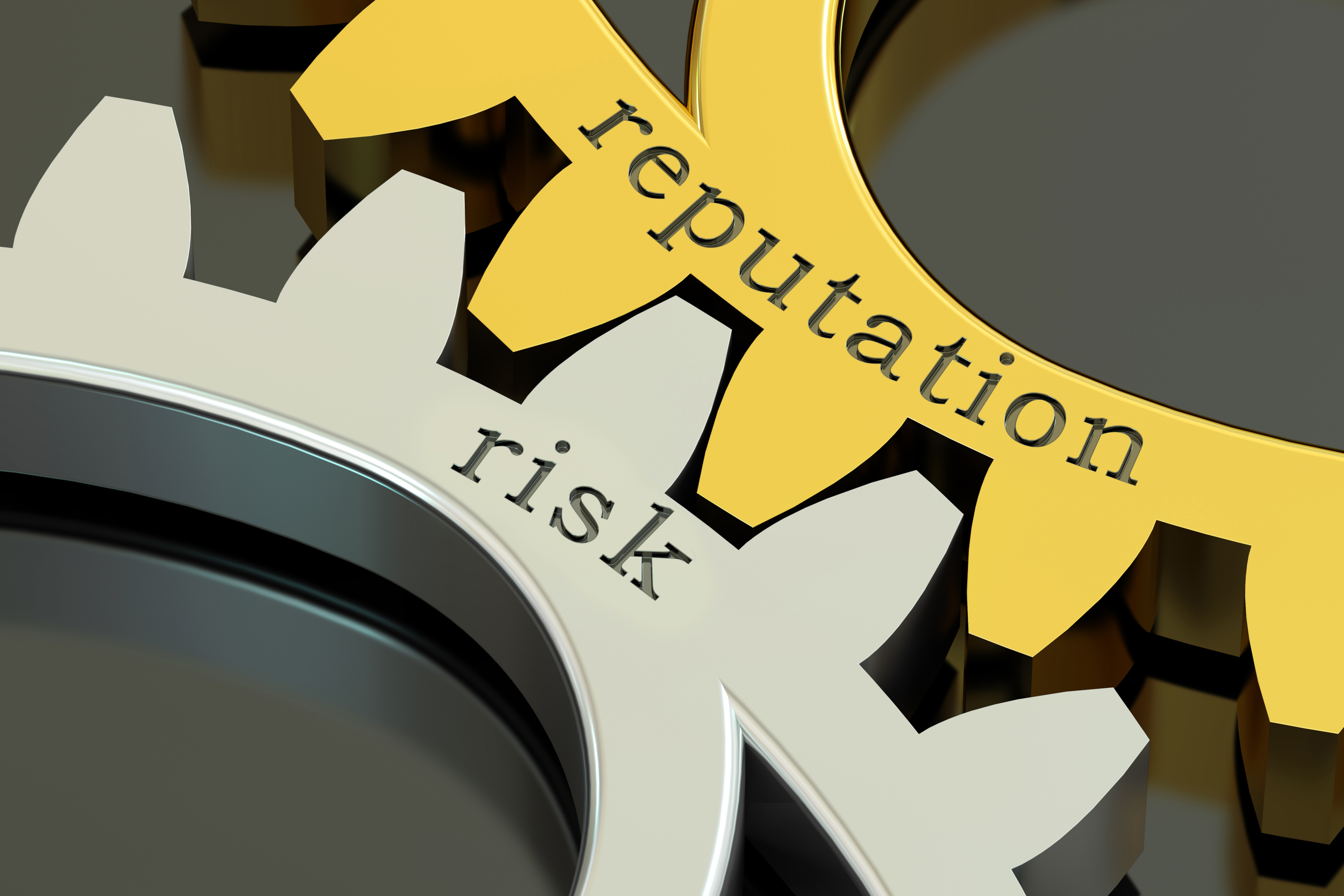 EPA Targets HFC Systems with GWP Over 53: New Regulations Align with Clean Air Act's Section 608 to Prevent Venting during Equipment Maintenance.
EPA proposes to adopt these changes alongside existing hfcs regulations under 40 CFR 82 Subpart (f) so key provisions remain in force and now extend to include HFCs:
The 5-50 LB requirement is left alone and now under this requirement becomes the 15-50 rule: The EPA highlights that there are existing recordkeeping requirements under 40 CFR 82.156(a)(3). These requirements pertain to technicians evacuating refrigerant from appliances that have a full charge of between 5 and 50 pounds for the purpose of disposal.  New requirements for HFCs relate only to systems 15-50 LBS. Although EPA is seeking comment on this distinction

Mobile Vehicle Expansion: The Agency plans to mandate leak repairs for vehicles with charge sizes 15 pounds or above and covers vehicles weighing 8,500 pounds or more.

Trains Air Conditioning

Refrigerated Transport – Rail, Shipping

Large Retail food remote condensing units (cold rooms) and cold storage warehouses

Large Commercial unitary Air Conditioning – mid-sized office buildings

Passenger buses (school buses, coaches, transit, and trolley buses)

HFC Purification and test standards remain in effect per 40 CFR Part 82, Subpart F (based on AHRI- 700-2016) and all related definitions.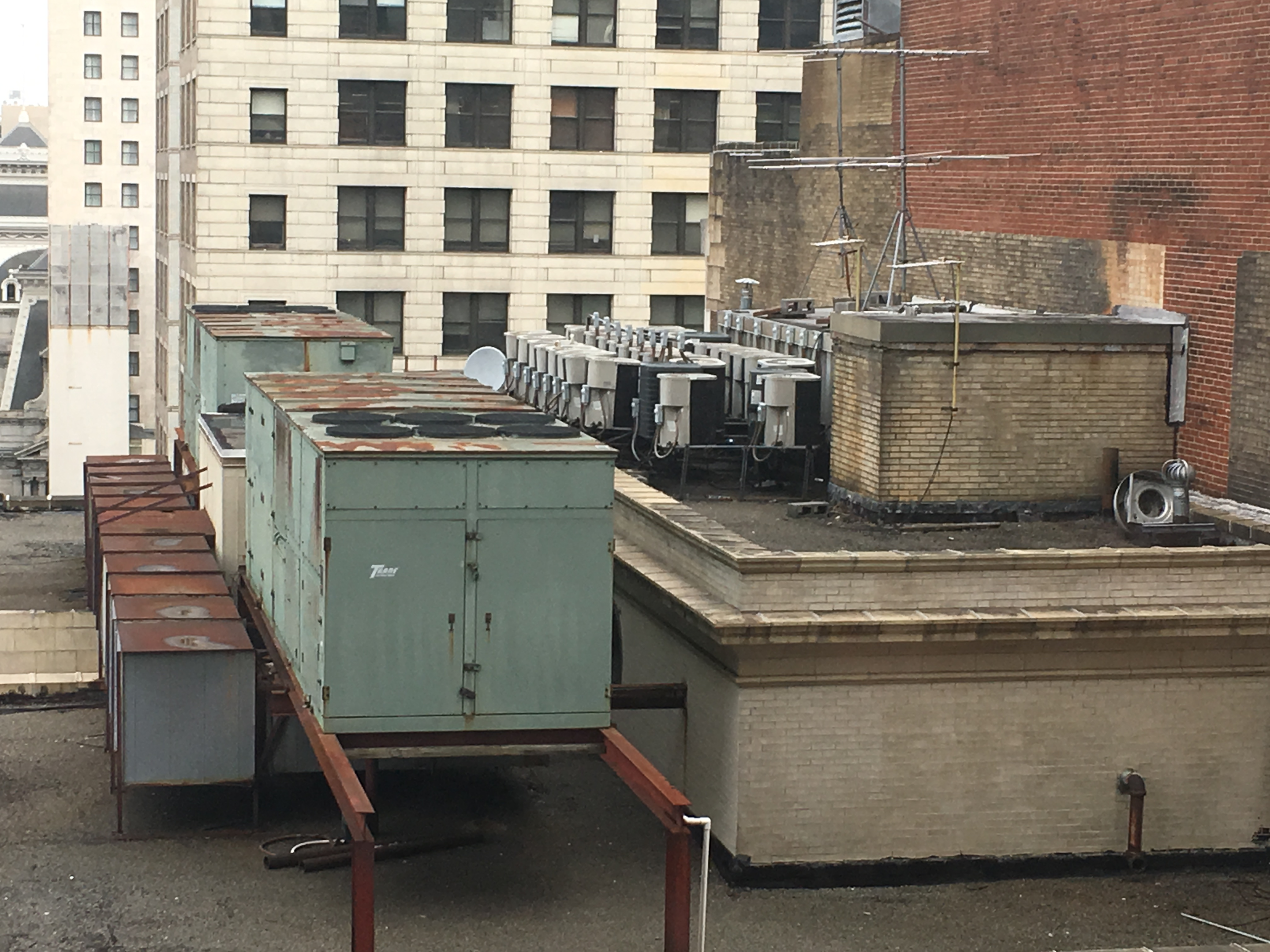 Retrofit terminology : EPA is also requesting comment on if the Agency should require that refrigerant be recovered as a part of the retrofit or retirement plan per 40 CFR Subpart F.
HFCs are already covered: The existing reg on the books, 40 CFR part 82, subpart F already covers appliances using ODS substitutes like HFCs, excluding leak repair rules. EPA plans to introduce leak repair regulations for these appliances, distinguishing them as a type of equipment in the Refrigeration, Air-Conditioning, and Heat Pump equipment sector per AIM Act section IV.A.3. If accepted, the rules will be consolidated in 40 CFR part 84.106.
Leak Rate Calculations: EPA leaves the two methods for calculating the leak rate: the annualizing method and the rolling average method in place. Both methods are derived from 40 CFR part 82, subpart F.

Definitions for Comfort Cooling systems, Refrigeration and Industrial Process Refrigeration all remain the same.

Leak rate triggers for the three Categories of equipment, comfort cooling systems, refrigeration and IPR all remain the same.
CONTACT US
The EPA's authority under the AIM Act covers existing systems in more specific sectors, than the existing rules listed under 40 CFR part 82, subpart F. For clarity, the EPA provides more definitions, but they leave current rules in place and are adding regulations for HFC refrigerants with a GWP above 53.
Timelines

EPA's Subsection (h) Unveils 124 Definitions: Bridging Progress & Spotlighting Crucial Gaps for Future Fine-Tuning
Proposed Rule Exemption: Residential and light commercial air conditioning and heat pumps sub-sector – exemption does not include centrally cooled apartments or condominium buildings.

EPA doesn't plan to add rules for small refrigerant cans with self-sealing valves, like those exempted under 40 CFR 82.154(c)(ix), for post-use reclamation or tracking.

Entities often claim confidentiality when submitting data to the EPA, citing FOIA Exemption 4, which protects trade secrets and certain commercial or financial details. To qualify, the information must either be a trade secret or be deemed privileged or confidential commercial or financial data. If the EPA plans to disclose such confidential information, they have a procedure under 40 CFR part 2 to assess its eligibility for confidentiality.
Given the rapid and concerning growth in climate damaging hfcs emissions, which saw a 19% spike from 2016 to 2020, historic levels of emissions so the EPA is limiting exemptions to reverse this trend. Their aim is clear: effectively combat the projected rise in radiative forcing and align with the goals set by the Kigali Amendment.
By minimizing exemptions, the EPA is taking a determined step towards halving the potential negative impact of HFCs by 2050, in contrast to unchecked scenarios. This action underscores the agency's commitment to aggressively addressing pressing environmental challenges.
EPA's New Directive: Targeting High GWP HFCs with Rigorous Leak Repair Standards
The EPA leaves all existing provisions under 40 CFR part 82, subpart F intact, excluding leak repair. These regulations continue to apply to appliances utilizing ODS substitutes, encompassing regulated HFCs, whether used alone or in blends.
EPAs new proposal for leak repair under subsection (h) targets HFC substitutes with a GWP above 53 but excludes those with a GWP of 53 or below, basically this is everything. This means some low to high GWP refrigerants, like certain HFO types, which are covered by the venting rule at 40 CFR 82.154(a)(1), won't fall under these leak repair rules because their GWP is under 53.
However, if a refrigerant blend contains any HFC or its substitute with a GWP above 53, the leak repair rules apply, even if parts of natural refrigerants in that blend are exempted from the venting rule. Note, with this proposal, we're not revising or seeking feedback on existing regulations in 40 CFR part 82.
In a progressive move, the Environmental Protection agency EPA is ramping up its efforts to curb emissions and boost the recovery of regulated substances. This strategy zeroes in on the maintenance, repair, and disposal of equipment filled with these materials.
The agency is taking a no-tolerance stance on appliances that surpass federal government- set leak thresholds. But even for those that don't, the emphasis remains clear: precision in leak rate calculations and diligence in record-keeping. The overarching goal of proposed program? Prompt and proactive action, especially when it comes to identifying and rectifying leaks faster than ever before.
Owners or operators, when facing potential extensions for leak repair timeframes, have stringent obligations to uphold. Specifically:
Even with potential extensions, you must address and rectify leaks that are causing the breach of the set leak rate. Repairs must be completed within the initial 30 days, or 120 days if the repair necessitates an industrial process shutdown.

Comprehensive documentation of all repair actions is mandatory. Moreover, if a leak isn't fixed within the initial timeframe, a valid reason must be presented, this is the same as the existing 40 CFR 82.157(d)

Extension Available with certain specific conditions: (no exception are offered)

Is the appliance in a radiological area that could lead to radiological contamination?

Tribal regulations make the repair impossible.

Components are not available. Extended to 30 days after receiving components but not to exceed 180 days.

All requests for extensions must be digitally forwarded to the Environmental Protection Agency EPA, strictly adhering to the format they prescribe. Detailed information, as outlined in the proposed regulatory text at § 84.106, must accompany these requests.

NOTE: IPR owners will be allowed up to 270 days if an Industrial process shutdown is required.
CONTACT US
If you are wondering how EPA expects you to know the leak rate, they are also requiring that you calculate the refrigerant leak rate – every time you add refrigerant and the expectation that all leaks will be repaired within 30 days.
Owners or operators are held to rigorous standards when considering extensions for leak repair timeframes. While extensions are possible under certain specific conditions the core expectation remains clear: address and repair leaks promptly, ensure rigorous documentation, and strictly adhere to EPA submission guidelines. Compliance is non-negotiable, emphasizing the gravity of these regulations.
Defining when a leak is Repaired
Over the past three decades, the regulatory landscape for consumer products has endured an ongoing transition as refrigerants have been listed as harmful pollutants.
From categorizing refrigerants as Ozone Depleting Substances to highlighting their Global Warming Potential, and even paradoxically terming some as 'natural refrigerants' despite their chemical plant origins, these labels have ushered in fresh regulations at every turn. The U.S.'s endorsement of the Kigali Amendment came to fruition following the bipartisan alignment of Congress and the endorsement by the Trump Administration through the AIM Act.
Although each new wave of refrigerants has been championed as an improvement over its predecessor, the industry was never in the dark about the environmental ramifications of HFC refrigerants. Their high greenhouse gas potential meant their days were numbered. The unanimous backing the AIM Act received mirrors the global consensus that the Montreal Protocol enjoyed when the United States ratified it in the 1980s. It's commendable that the Biden-Harris Administration, in steering the Environmental Protection Agency EPA, leverages the wisdom of veteran staff, ensuring the nuances of policy application are precise and reflective of lessons learned from the early ODS regulations.
The EPA has set the standard that a leak is considered repaired if there's no addition of refrigerant to the equipment for 12 months following the fix, or if subsequent inspections or ALD systems detect no leaks. This proposal aligns with their commitment to climate protection and sets the bar on operational performance of reducing wasteful leaks. So for 12 months following the addition of refrigerant, the system is still considered at risk or vulnerable, therefore requires leak inspections and monitoring for additional repairs to avoid leaks.
The EPA has outlined regulations concerning leak detection systems like the ALD. Should this system detect a leak within 12 months post-repair, it's deemed the repair failed unless proven otherwise by the appliance owner or operator. Such proof would include records mentioned in 40 CFR 84.108(i). For appliances not in active use, the EPA suggests pausing the repair and inspection timelines, resuming only when refrigerant is reintroduced. Under the Clean Air Act (CAA) section 608 regulations, specific leak rates determine if an appliance needs fixing. The Environmental Protection Agency EPA intends to adopt these same rates for appliances containing HFCs or their substitutes but now they will apply to 15 LB and larger systems:
10% leak rate for comfort cooling

20% leak rate for commercial refrigeration.

30% leak rate for industrial refrigeration.

Also keep in mind that the EPA proposed rule would also apply to certain HFCs that are already included in blends like R-408A which are labeled as ODS but because they contain 46% 143 which is an HFC they would therefore qualify as an HFC and so all 408A systems would have a new trigger rate of 15 LBS.

The EPA proposed rule that appliances holding 15-50 pounds of refrigerant be governed by the appropriate categories and their respective trigger leak rates. For certain appliances in specific sectors not previously covered by 40 CFR 82.157, the EPA is suggesting suitable leak rates. Notably, for refrigerated transport via rail, it's proposed rule to be classified under the "comfort cooling and other appliances" category, with a leak rate of 10 percent, this is the same for Data Center Cooling and other non food oriented cooling.
CONTACT US
Understanding Leak Determinations: A Dive into EPA's Proposed Rule
The concept of defining an active leak versus repaired leak really comes down to your maintenance posture and whether you are proactive or reactive.  The EPA's definition is simple, but I have seen operational teams butcher this and interpret the EPA's explanation with the most confounding results.
In order to understand what's expected, it's important to understand the components that go into understanding a leak determination under this proposed set of provisions.

Finding the leak
There are three ways:
Something broke and you got a call, and you did a service or leak repair that finds a leak.

You have an ALDS – either direct or the newer more modern version known as an indirect smart leak detection system, and it alerts you.  The indirect process is gaining momentum where applicable and will likely indicate a leak sooner, putting more pressure on you to repair it

During a periodic preventative maintenance task called a leak inspection, your detector indicates you have a leak.
Repair the leak
There are two ways to repair a leak. I know this may surprise you, but here they are and each result triggers a different result:
Isolate the leaky part or component and repair it, then ensure the leak is repaired. – this method may expose you to additional leaks in the coming months

Isolate the leaky part or component and repair it, then ensure the leak is repaired and then review the entire appliance and ensure that there are no leaks on the entire unit – this might sound redundant, but it's not.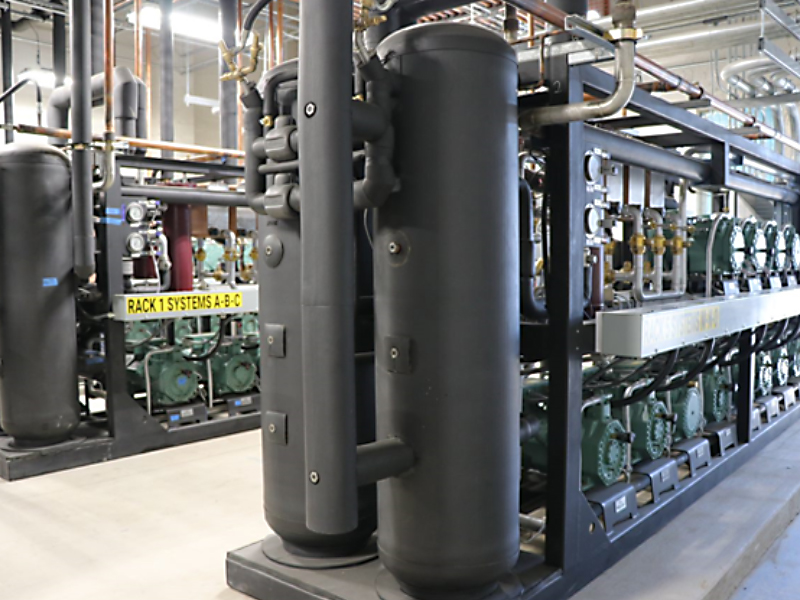 Calculate the leak rate
Using one of the 2 approved methods, BUT be aware that each has consequences, and this is a REQUIREMENT just like sending an invoice is REQUIRED, so you get paid, so is this step.
Perform and initial verification test
Then if that passes, perform the follow-up verification test within the timeline allowed.
If the system does not leak for the next 12 months, then the leak is repaired.
ALDS Systems play a big role in EPAs proposed rule: (new) for HFC based systems and so do leak inspections: When viewing this chart, keep 2 things in mind, 1) Is the GWP of the refrigerant 53 or greater? 2) is the system leaking above the associated leak rate?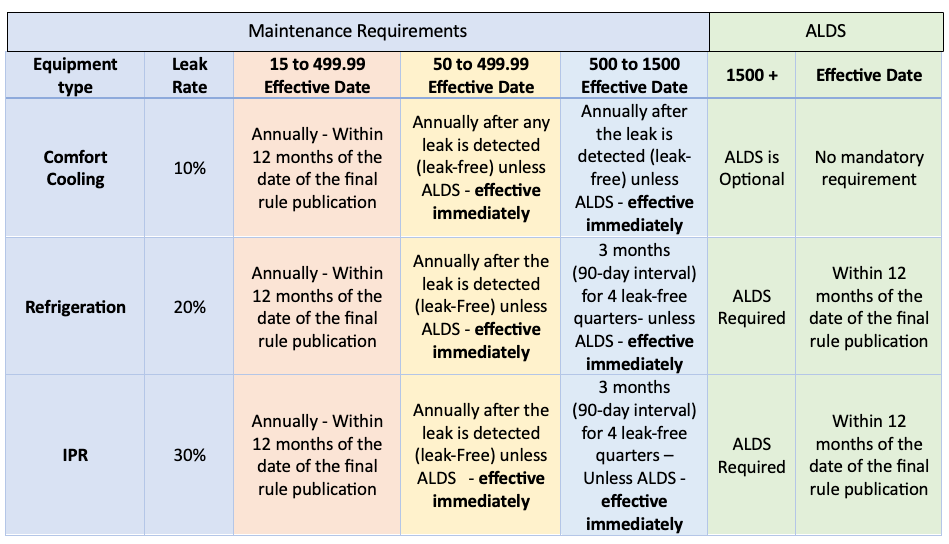 There is good news here and some challenges.  Remember this is a proposed rule, so expect a few minor adjustments but as of today the 3 major deadlines are:
50 LBS of HFCs ore more – immediately you basically have 90 days to be tracking for all your equipment unless the refrigerant in the appliance is less than 53 GWP – or basically a CO2 based system.
15 LBS + HFCs – in 12 months expands coverage to more than 65% of all HVAC/R equipment.
ALDS – within 12 months
Bear in mind, at Trakref, we've facilitated numerous calls involving thousands of individuals. While the ideas in the proposed rule mirror existing regulations, history suggests that many might believe they can sidestep significant changes without jeopardizing their businesses.
This perspective, however, presumes the EPA employs outdated enforcement methods. This EPA proposed rule in collaboration with the DOJ represents a contemporary enforcement approach, harnessing advanced technology and screening methods rather than relying on traditional site visits.
CONTACT US
Empowering the Workforce with Technology: EPA's Progressive Policy Targets Leak Detection and Swift Mitigation and they introduce the pre-emption rule.
EPA requires that thresholds for leak detection be capable of detecting leaks based on a 100-ppm threshold and then the owner /operator is required to perform a leak rate calculation, or you may preemptively repair the leak before adding refrigerant and calculating the leak rate.
Introducing the Concept of Preemption Repairs: Preemption repairs refer to the proactive action of fixing a detected leak before calculating its leak rate. This approach is designed to address potential issues swiftly, rather than waiting for data to confirm the severity, allowing the owner/operator to skip ahead to the repair.  For instance, if you detect a leak and repair it before needing to add refrigerant, then the calculation for the leak rate will be -0-, potentially reducing your exposure to triggering the leak rate maintenance and reporting reactions.  Regardless, here are the specifics of the Pre-emption rule.
Process and Timeline:
When a leak is detected, the owner/operator has two options:

Calculate the leak rate within 30 days (or up to 120 days if shutting down an industrial process is required).

Or opt for a preemptive repair before calculating the leak rate.

If the owner/operator chooses preemptive repair:

The leak rate calculation must still be conducted within the 30-day (or 120-day) window from the alarm of a direct ALD system.

The preemptive repair also needs to be completed within this same time frame.
Consequences Based on Leak Rate Results:
If the calculated leak rate is above the set standard, all leak repair requirements are activated. This includes repairs, inspections, tests, record-keeping, and reporting.

If, after a preemptive repair, the leak rate calculation indicates the leak was above the threshold, then the full set of leak repair requirements comes into play.

The actions taken during the preemptive repair can be considered when determining if the suite of leak repair requirements has been met.

However, the owner/operator must still ensure leaks are fixed as per the proposed rule definition and all other requirements (like verification tests and record-keeping) are adhered to.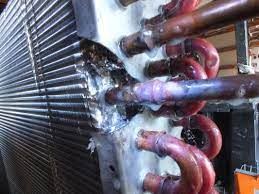 Scenario:
Let's say you are using an indirect ALDS, and it detects a 2% leak rate – then you dispatch a team to fix the leak without needing to add any new refrigerant.  You can calculate the leak rate using the 2% documented emission rate provided to the ALDS.  You still need to document the maintenance and the actions, but If this is a new refrigeration system and you are at 2%, you are well below the 20% trigger rate, where additional follow-up actions would be required.
The EPA seems intent on applying insights gained during the open comments period in 2022, this proposed rule is a great example of that intent.  The EPA reinforces existing ALDS provisions, here is a refresher that is published in the proposed rule Subsection (H).
If ALD systems are mandatory, owners/operators must keep records of the system's annual calibration or audit.

Records should be maintained whenever an ALD system sends a leak alert, based on either ppm thresholds (direct ALD) or refrigerant loss (indirect ALD).

An alert must be documented with the alert date and leak location.

If the ALD detects a leak, then you must document the corresponding maintenance and response.

If owners/operators opt for an ALD system where not required, they must adhere to specific record keeping guidelines, especially if the ALD system replaces regular inspections for appliances with high leak rates.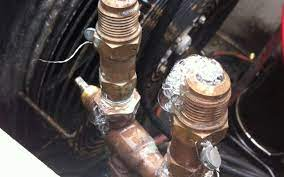 The EPA has put forward new guidelines for ALD systems, emphasizing the importance of consistent recordkeeping for system calibrations, alerts, and related leak incidents.  Throughout all of the Subsection (h) documentation is the requirement to record and where needed report.  This segment of the proposed rule still relies heavily on the self-driven or private governance responsibility.
Your risk to not following this set of regulations will only be fully exposed when the records are requested by the DOJ. 
It is important to note that it is no longer EPA's mission to enforce these requirements but instead to provide the DOJ with a framework for enforcing the requirements.  So the EPA did a terrific job in addressing the key elements of their responsibility which is to develop and implement policies that slow refrigerant leaks, reduce emissions, and transform the industry toward a less impactful future.
Decoding EPA's Refrigerant Regulations: Key Definitions to Navigate New Maintenance Guideposts in Subsection (h)
There are 124 definitions or references to definitions throughout Subsection (h) and the EPA makes some improvements, in this proposed rule, but they still have gaps that will likely get filled in during the open comment period.  I selected these key definitions since in my experience they are the ones that cause the most stress when companies are building new guideposts to manage their maintenance:
Repair
Owners and Operators must identify and repair leaks. The leaks will be presumed to be repaired if, over the 12-month period after the repair, there is no further refrigerant addition or if the leak inspections do not find any leaks in the appliance
Verification tests
The owner or operator must conduct both initial and follow-up verification tests on each leak that was repaired.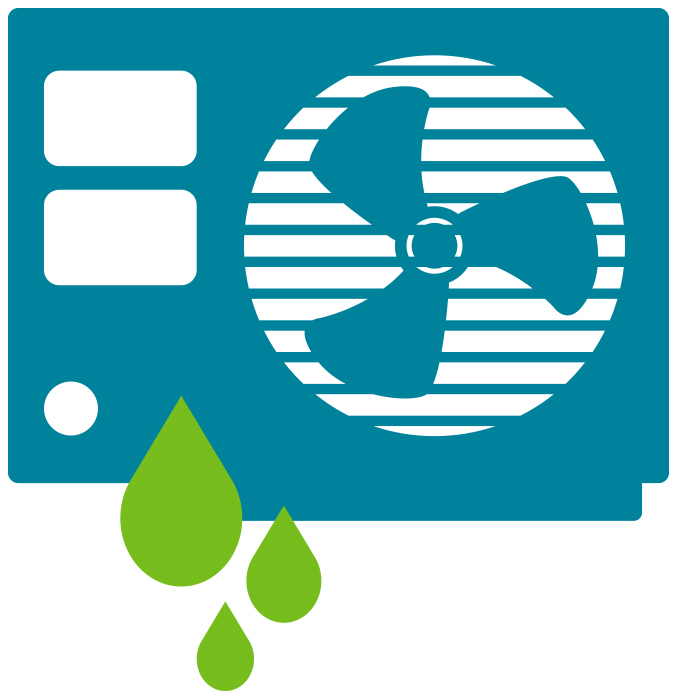 An initial verification test must demonstrate within 30 days that for leaks where a repair attempt was made, the adjustments or alterations to the refrigerant-containing appliance have held.
Initial verification test confirms repair success.

If no appliance evacuation is needed: test after repair, before adding refrigerant.
If appliance evacuation is required: test before adding any refrigerant.
Multiple repair attempts and tests are allowed within a set timeframe if the initial test fails.
Leaks are deemed repaired if no further leaks are detected over the 12 months following the initial repair. Hence, if a technician doesn't identify any leak during this period, this time-based evaluation will clearly indicate the success or failure of instances where no leaks were found.
CONTACT US
Follow-up verification test, as it relates to a refrigerant-containing appliance, means those tests that involve checking the repairs to an appliance after a successful initial verification test and after the appliance has returned to normal operating characteristics and conditions to verify that the repairs were successful.  Must be conducted within 10 days of reaching NORMAL operating characteristics.
Normal operating characteristics represent when conditions for a refrigerant-containing appliance refer to its usual temperatures, pressures, fluid flows, and other functions under typical use and surroundings. This includes the appliance's full charge and excludes any unusual conditions that might affect its operation.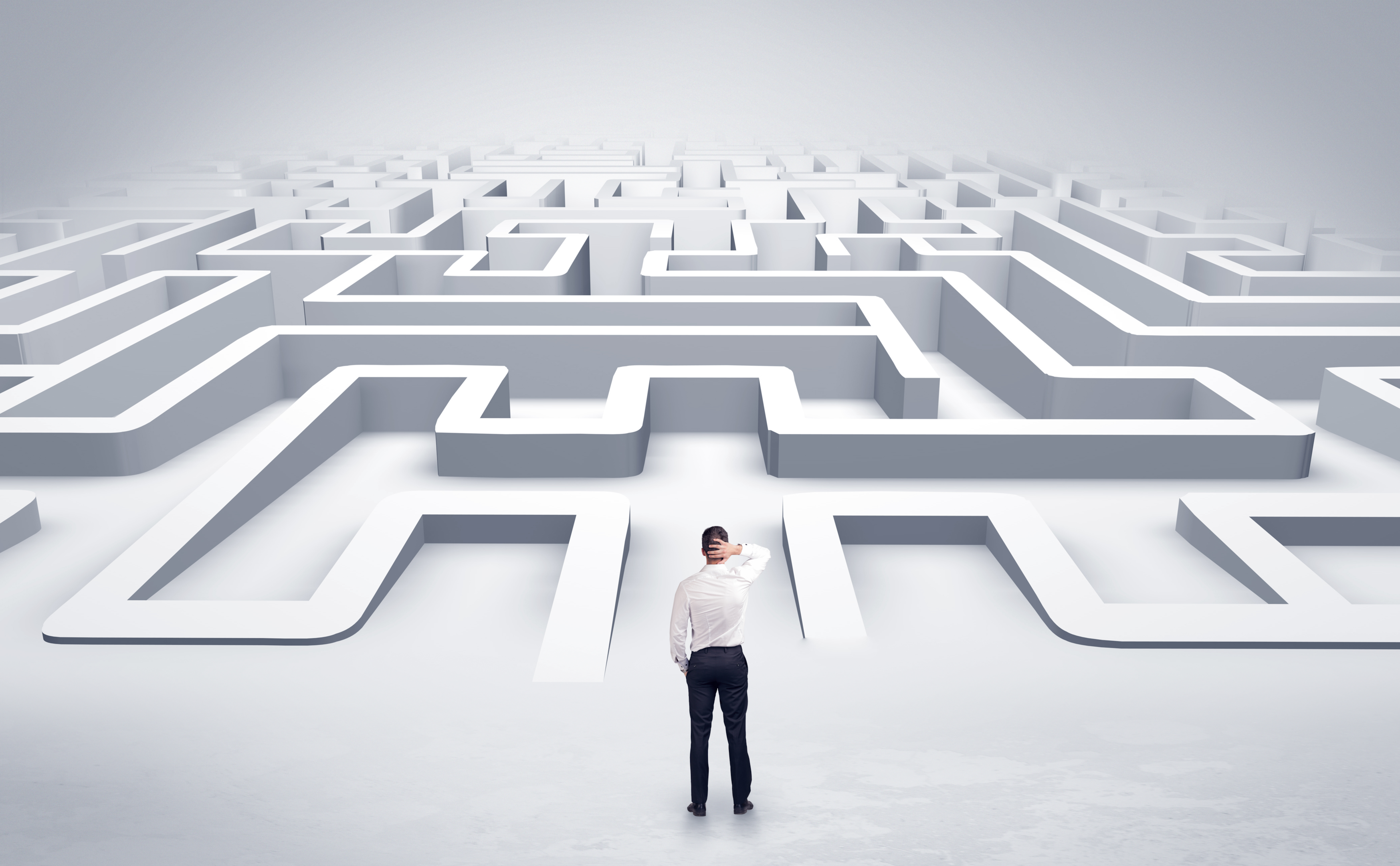 Drawing from the intricate guidelines laid out in Subsection (h) and building upon decades of EPA refrigerant regulations, it's clear that while the EPA continues to refine its approach, businesses should be prepared to adapt. The foundation set in 1993 under the Clean Air Act remains, and while today's provisions offer clarity on some fronts, the call for diligent compliance and the anticipation of further refinements underline the evolving landscape of refrigerant management.
Major Shift: EPA's Leak Reporting Requirement Now Encompasses 65% of the HVAC/R owners and operators to report on key emissions!
Chronically Leaking Appliances: Owners or operators of appliances holding 15 pounds or more of refrigerant are mandated to report if their equipment leaks 125% or more of its total charge within a year. This report needs to include specific information about the appliance and leak and must be submitted to the EPA by March 1st of the following year.  The concept of Chronically leaky reporting has been in place since 2017, and for the 2017-2019 reporting years this reporting obligation did mandate including 50 LB and larger HFC-based systems, but in 2020, the EPA was forced to focus this reporting on ODS (ozone depleting systems) and also note that smaller systems that contain legacy refrigerants like 408A and 409A which contain an HFC compound and an ODS compound are included in this expansion.
Charting a Cooler Tomorrow: American Business at the Forefront of the Refrigerant Revolution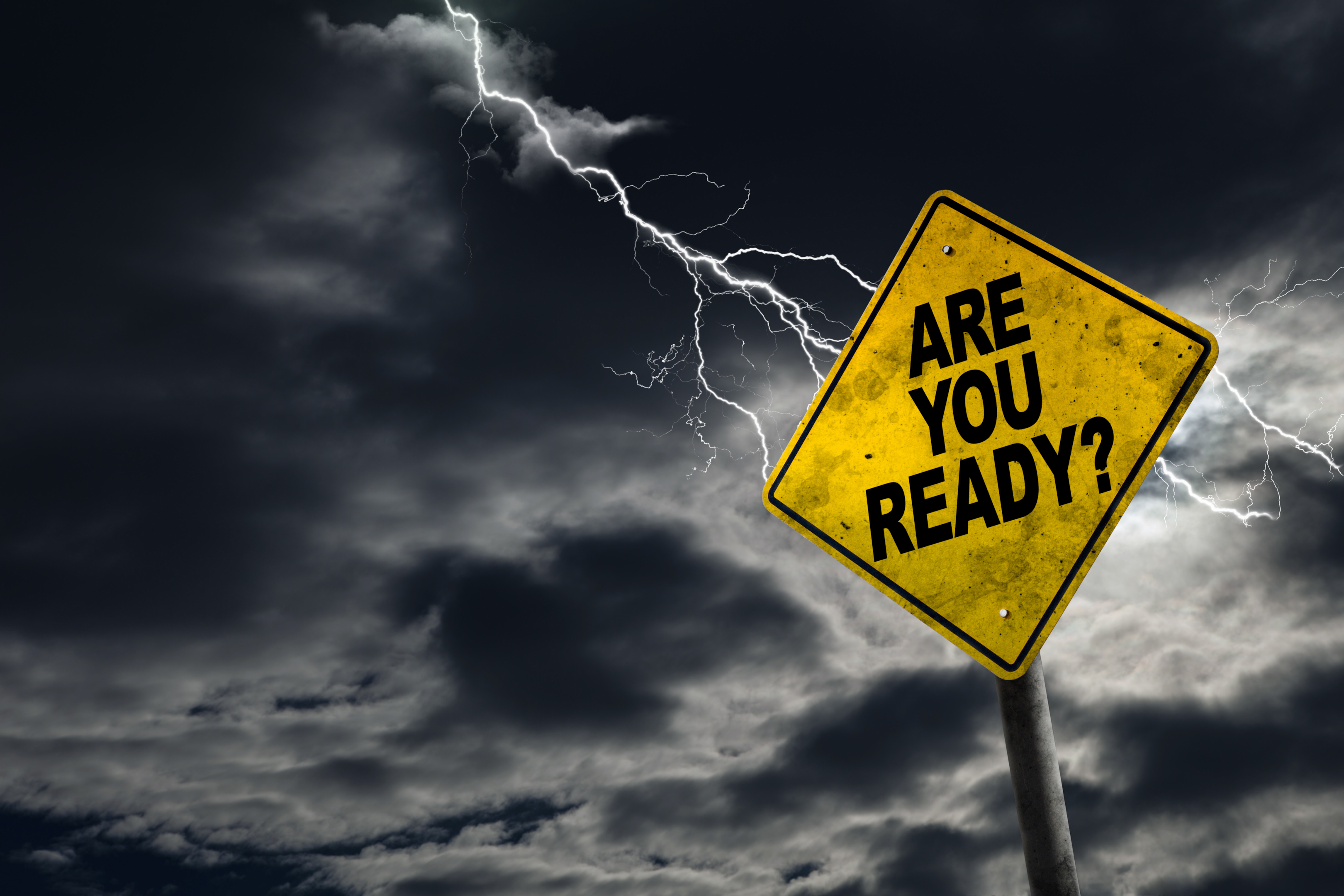 American Businesses are adopting to the a new awareness we are all stretching our learning boundaries to improve our carbon literacy.
The Global Warming Potential GWP on common refrigerants range from 1300 GWP to more than 3900 GWP per pound.
The American Innovation and Manufacturing Act is a step in the right direction, promoting HFC Alternatives, making HFC recycling compulsory, limiting HFC allowances and setting GWP limits and setting emissions reduction goals.
The decision to set the threshold at 15 pounds is grounded in the analysis of the Vintaging Model's estimates.
By capturing both the equipment with refrigerant charges above 50 pounds (39%) and those between 15 and 50 pounds (22%), this proposed regulation would effectively cover approximately 61 percent of the total installed stock of HFCs and their substitutes, when weighted by CO2e.
But there is alot of work to do, and the EPA's is applying authority granted by the Aim Act to back fill gaps in the refrigerant supply chain.
The EPA estimates that by 2028, around 23,300 metric tons of reclaimed HFCs will be needed for the initial charge in refrigerant-containing equipment across all sub-sectors (the air conditioning sector is greatest impact sector), presently the reclaim industry only delivers about 5,000 Metric tons to supplement HFC production.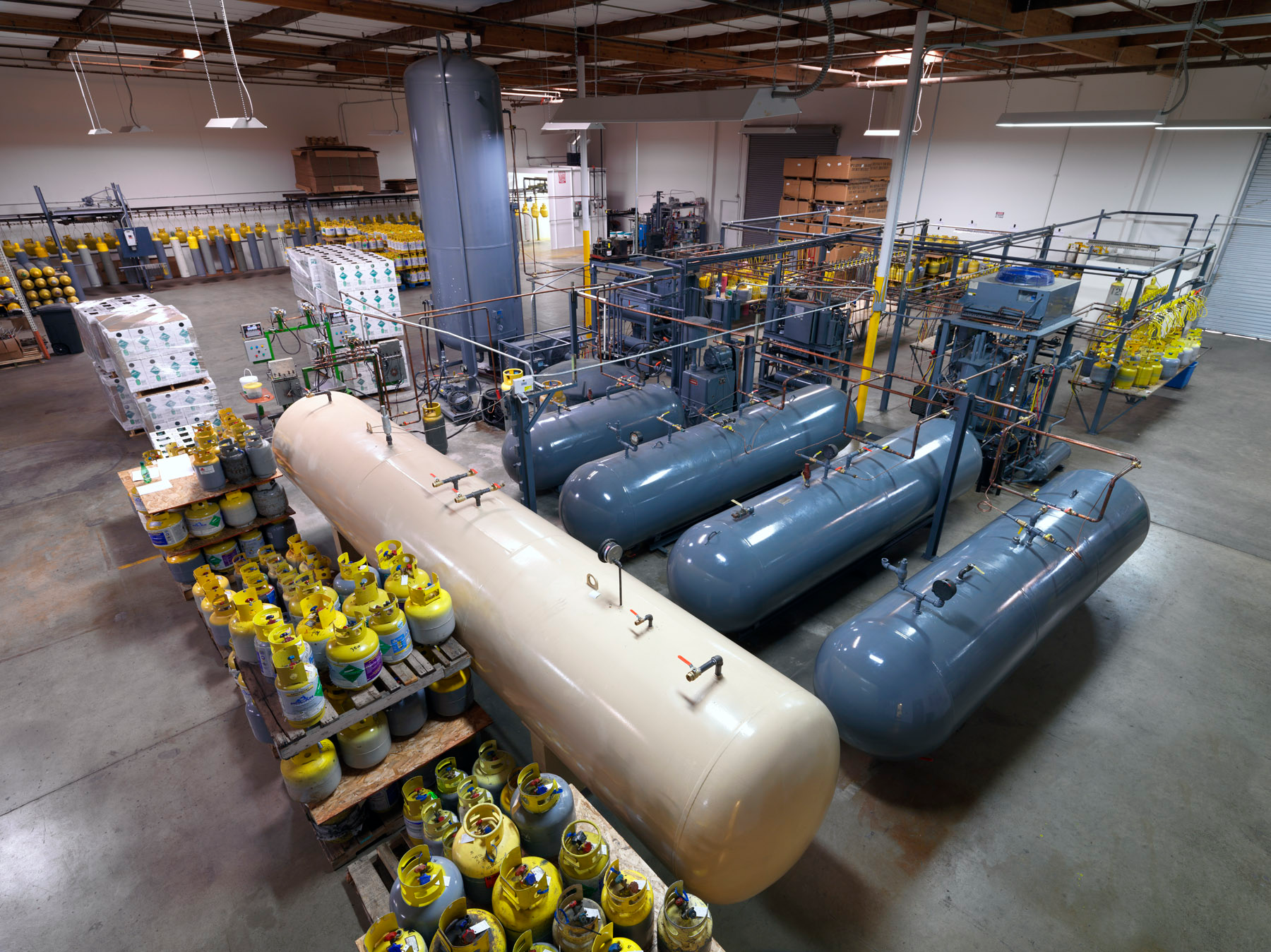 Although the Aim Act and the EPA are not responsible for developing policy or regulations aimed at zero GWP they do provide guidance that will unlock additional climate benefits.
This is the first in a multi part story spotlighting regulatory updates, we will deal refrigerants, reclaim, cylinders, tagging, labeling and all the other facets included in the EPA Aim Act Updates issued on October 5, 2023.


Ted is the President & CEO of Trakref, a cloud-based HVAC/R and refrigerant management software company that provides unprecedented solutions for commercial properties. He has spent more than 20 years in the HVAC/R industry, even owning and operating one of the nation's largest refrigerant reclaim and recycling companies.