COP HVAC: How the U.N.'s Climate Change Conference impacts HVAC/R operators
What is the United Nations COP?
The 2022 United Nations Climate Change Conference (UNFCCC COP), or COP27, is an annual conference where policymakers will reflect on the past year and plan for the years ahead. This year's conference will be held in the coastal city of Sharm El-Sheikh, Egypt, on 6-18 November. Every year, a different country from a different world region takes up the COP Presidency, to convene world leaders and define priorities.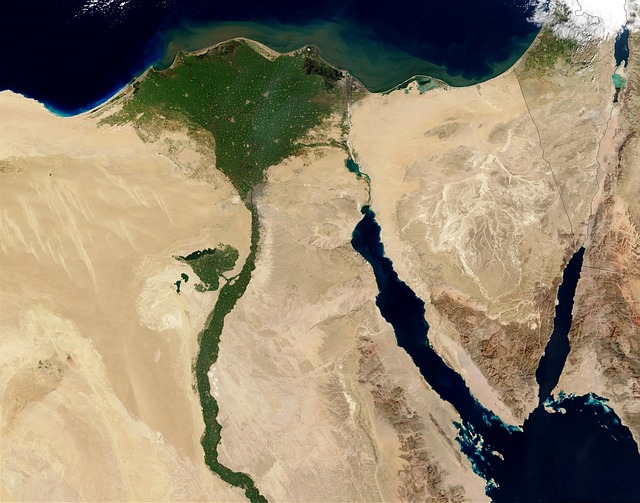 The goals of the conference meetings in Egypt are to outline climate change initiatives, policies, and actions for participant countries to take in order to limit future global warming. The results of these meetings have larger implications for companies with a large amount of HVAC/R assets. Because one of the key areas of focus for COP 27 is the financial implications of carbon credits and financing climate initiatives for developing countries.
How to Tune in to the United Nations COP 27: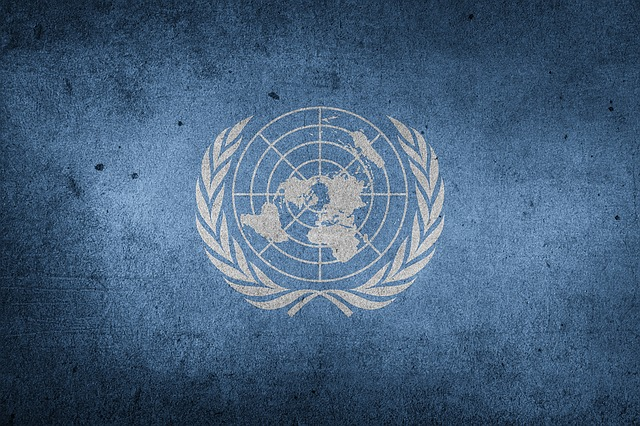 Keynotes and presentations will be posted to the United Nations YouTube channels dedicated to climate change. Subscribe to be updated when they release new videos.
Watch: UN Climate Change Events Channel
Watch: UN Climate Change Channel
COP HVAC: The expected agenda and how it might impact HVAC/R
As an 'All of Africa' COP, the Egyptian COP 27 Presidency has defined the conference's four key goals as:
Mitigation: All parties, especially those in a position to "lead by example," are urged to take "bold and immediate actions" and to reduce emissions to limit global warming well below 2°C.

Adaptation: Ensure that COP27 makes the "crucially needed progress" towards enhancing climate change resilience and assisting the world's most vulnerable communities.

Finance: Make significant progress on climate finance commitments, including the delivery of the promised $100 billion per year to assist developing countries.

Collaboration: As the UN negotiations are consensus-based, reaching an agreement will require "inclusive and active participation from all stakeholders".
Meeting the $100 billion financial commitment to developing countries under COP 26 will be a hot-button issue at COP 27.
The value of existing or already-developed carbon credits
Expect there to be a focus around preserving the value of existing or already developed carbon credits. Developing economies must collectively invest at least $1 trillion in energy infrastructure by 2030 and $3-6 trillion across all sectors per year by 2050 to mitigate climate change by substantially reducing greenhouse gas emissions. Private sustainable finance in emerging markets and developing economies rose to a record $250 billion last year. But private finance must at least double by 2030, at a time when investable low-carbon infrastructure projects are often in short supply, and play a pivotal role as emerging markets and developing economies seek to curb greenhouse gas emissions and contain climate change while coping with its effects.
Innovative financing instruments can help overcome some of these challenges, together with broadening the investors base to include global banks, investment funds, institutional investors such as insurance companies, impact investors, philanthropic capital, and others. As we move to greater private climate financing, how can businesses step up, close the climate financing gap, and scale climate action and ambition.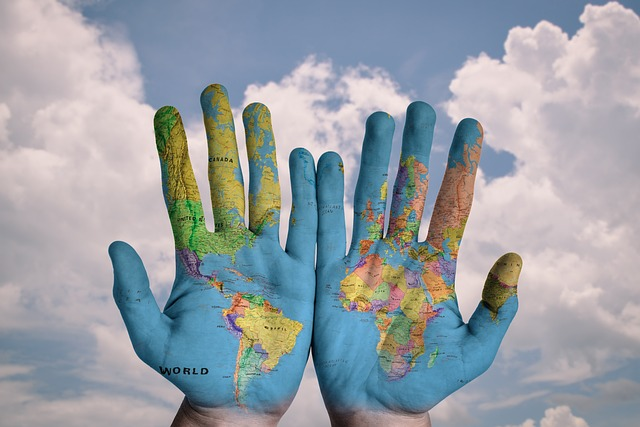 COP 27, Paris Agreement, Montreal Protocol, Kigali Amendment, and AIM Act All Impact HVAC/R
The tides are changing for the HVAC/R world. Starting with the Montreal Protocol in 1989, the global reduction of atmosphere harming refrigerants containing chlorinated compounds which deplete the Ozone Layer.
The signing of the Paris Agreement furthered the Montreal Protocol by aiming to phase down the use of high Global Warming Potential (GWP) refrigerants. Kigali takes the Paris agreement even further, outlining the continued phasedown of high-GWP refrigerants. But the AIM Act, signed into law in 2020, also enforces the United States's commitment to reducing our refrigerant-based greenhouse gas emissions.
Just one month ago, the US ratified the Kigali amendment, representing the 183rd country to ratify the amendment, then we will be looking for further discussion on terms related to trade between countries.  Up until the ratification the US was on track to be unable to trade with other countries that had already ratified the Kigali amendment, so we expect to learn something about the tactics of trade here.
Here are some of the key expectations related to the HVAC/R community because of these advances in policy:
Better trade options now that we are a member country of Kigali;

Special financing is the major mover in this space;

New funding for technology and more likely new allowances to encourage investment in the HVAC/R Industry, known globally as RAC.
COP HVAC and the international effort to curb refrigerant emissions
China and the United States and Mexico are the largest global producers and consumers of high-GWP refrigerants. But had the United States not ratified the Kigali amendment, we would have been shut out of trading with either China or Mexico for refrigerants. While we're trying to phase down high-GWP refrigerants, the United States still needs a steady supply of existing refrigerants to services HVAC/R assets that have not transitioned to greener alternatives.
Reduced Black Market Trade – Signing Kigali allows us to join with other countries in tracking data on the refrigerant black market. The black market trade of refrigerants is over $250 million dollars between the US and Europe each year. This will help the US better enforce current regulations around high-GWP refrigerants.
Trakref always advocates for the refrigerant industry
Other software companies sell software, we sell solutions and our solution includes software. We are passionate advocates for better stewardship of refrigerants and F-gasses. Regardless of the size of the challenge it is our intent to solve the problem first and profit from the solution second. So we have committed ourselves to the UNGC and UNPRI so we can advocate for better solutions and channel information between the affected operational parties and the policymakers trying to guide the markets.
We believe that we have a big role to play in helping smaller enterprises progress down the path to net zero by making it simpler for them to calculate their greenhouse gas emissions as part of their day-to-day maintenance, operational, and procurement processes.
It is our belief that companies will move towards more integrated, outcome-driven ways of incorporating sustainability into Business operations and maintenance activity.  Our 28 years of compliance experience indicates that companies lack broad awareness of sustainability and ESG initiatives impact from HVAC/R appliances. In particular, the applications of supply chain, finance, and [enterprise resource planning] are at the top of this commitment with some of the largest benefits of elevated productivity, increasing profitability, and decreased costs.
That's why our unique approach to HVAC/R can help multinational companies better manage the Scope 1 emissions.
We are refrigerant geeks with proven techniques to manage leaks in our HVAC/R and refrigerant management software.