Fugitive Refrigerant Emissions – The Ticking Time Bomb on Your Net-Zero Journey
A sweltering summer of '23 and the hottest September on record have heightened climate concerns and a sense of urgency to achieve net-zero emissions. Yet while the primary focus of greenhouse gas (GHG) Reductions has been on combustion and energy due to the amount of carbon dioxide (CO2) released into the atmosphere, there's another potent pollutant flying below the radar: Refrigerants. Already targeted for reduction by the Intergovernmental Panel on Climate Change (IPCC), they can be thousands of times more impactful than CO2 (IPCC). In fact, one pound of refrigerant emissions could have a CO2 equivalent (CO2e) of 1,000 pounds or more. Worse: Such refrigerants tend to have greater longevity than other climate pollutants, leaving longer-term impacts. For instance, R-22, the most common refrigerant today, has a 100-year global warming potential of almost 2,000 times carbon dioxide. For those concerned with sustainability goals, it's a big eye-opener. And for anyone with an eye on the bottom line, it should be just as urgent. Fugitive refrigerant emissions impact operational expenses and as regulations are put in place, penalties and liabilities can loom large. For CFOs, facilities managers, or anyone with a stake in compliance or operational efficiency and sustainability, knowing how to monitor and mitigate refrigerant leaks is paramount.F
A Big Need and a Big Financial Impact
"We still leak the same amount of refrigerant now that we did 26 years ago," notes Ted Atwood, Chief Compliance and Sustainability Officer for Fexa. A full 100 percent of all refrigerants produced are leaked. Not only is this worrisome, it's also a financial liability. Atwood sees three major areas that take a financial hit when it comes to fugitive emissions:
Maintenance costs.

The more units that are leaking in a facility, the more maintenance they require. Such expenses can be more costly than simply replacing faulty units and be a drag on operational dollars.

Energy consumption and costs

. According to Atwood, there's roughly a 1:1 correlation between a refrigerant leak and energy consumption. Given the average leak rate in the country is 25 percent, if an HVAC system has a leak, that can translate into a 25 percent increase in energy consumption, amounting to thousands of dollars per month per location—not to mention additional carbon being added to the atmosphere.

Equipment lifecycles and configuration

. Just as pouring money into an aging car is ill-advised, so is trying to maintain equipment that has reached obsolescence.

Technologies change and energy efficiency is evolving, making them smarter investments. But they, alone, are not silver bullets. Correct configuration of equipment is critical. Misconfigurations can cause leakage and ultimately compromise the integrity of unit lifecycles. For example, an airport with more than a thousand assets was found to have 90% of its systems charged improperly, leading to significant impact on their equipment lifecycle. [

https://youtu.be/VZu03a96YZQ?si=LIc2OoPurrDVoVoG

]
A large piece of the puzzle is capturing and making sense of details related to refrigerants—and serving it up for the range of individuals in need of such information, from field technicians to facility managers to the c-suite. The disparate needs require simplified access and sharing of data that can be analyzed and parsed for ease of reporting, documenting, and taking remedial action. And that's where software can help drive refrigerant emissions control into the modern era.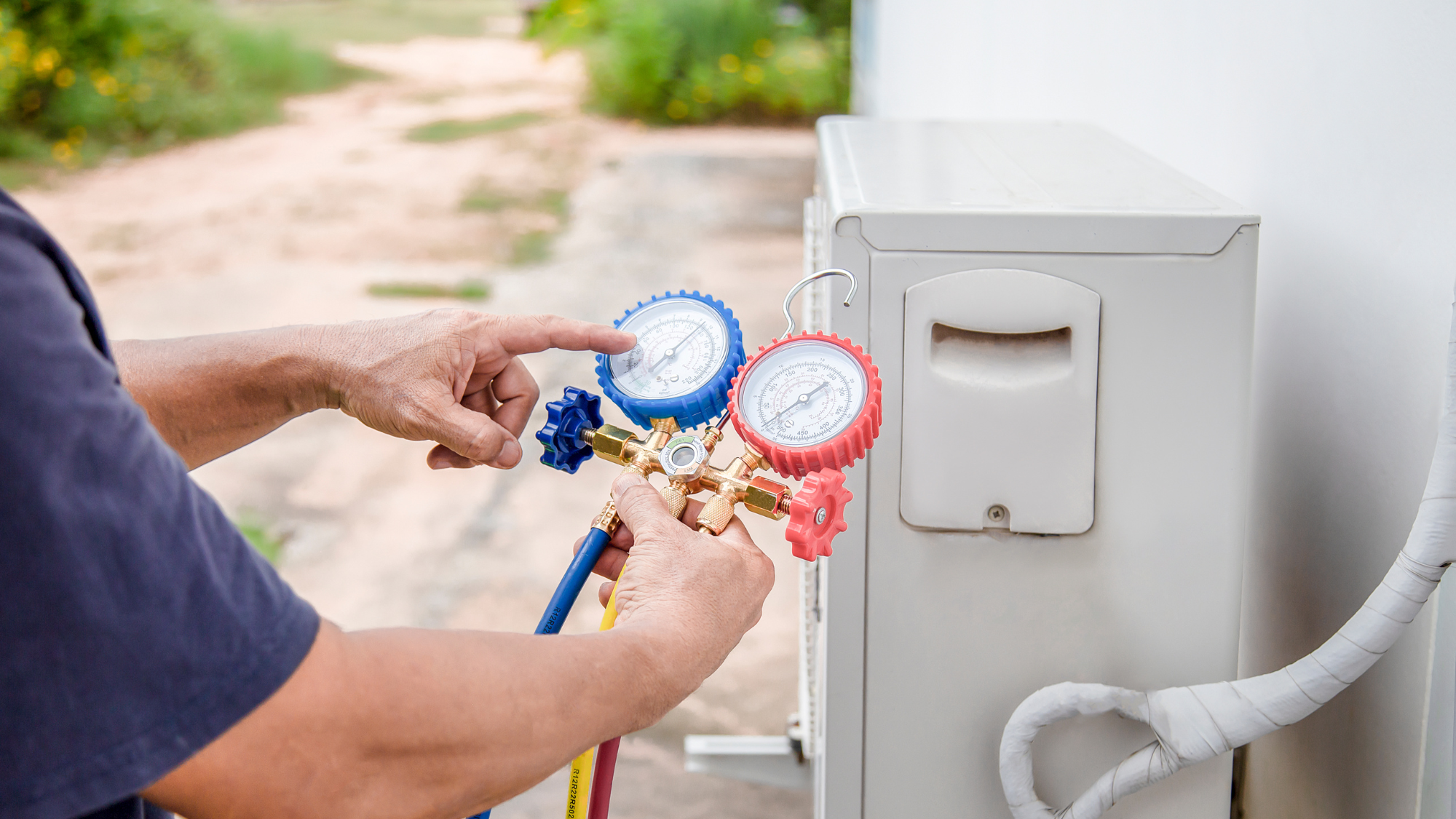 A Hidden Culprit
Stemming from industrial, commercial, and retail sources that include heating, refrigeration, and air conditioning, fugitive refrigerant leaks are often overlooked because they are typically small, dispersed, and difficult to measure given the nature and variability of source.
When you consider the volume of assets in a single data center, airport, or  grocery store chain, it's no surprise that managing such leakage has been identified as one of the top solutions for curbing climate change, according to Project Drawdown. It is also one of the most challenging.
Organizations need accurate data and readily accessible intel on sources and quantities of refrigerant emissions for planned reductions and effectiveness of actions over time. Yet without sound information, companies run the risk of throwing away resources on the wrong actions and, even more importantly, failing to meet net-zero goals.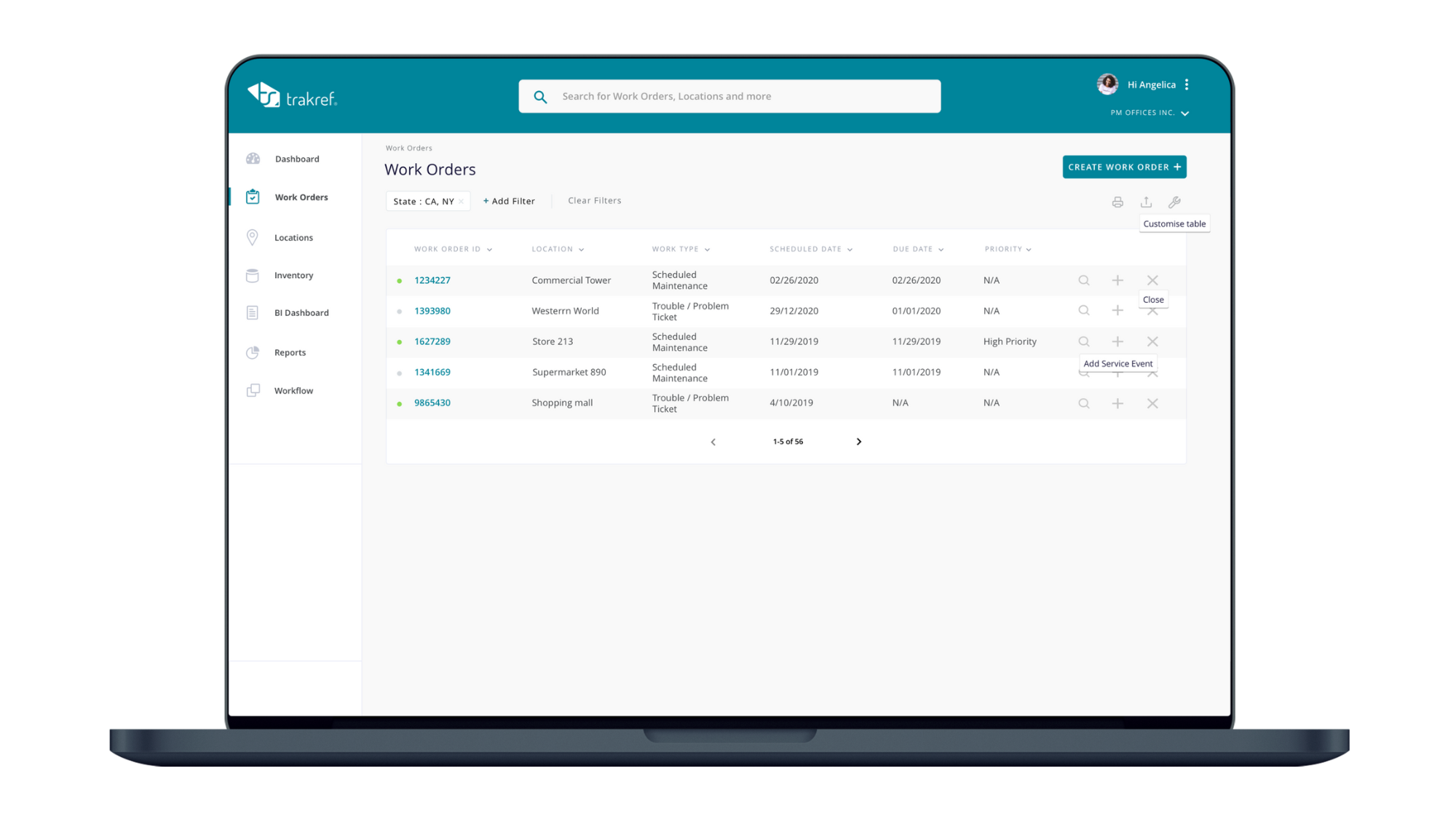 The Power of Three
To improve transparency and empower those invested in the complexities of enterprise-wide asset management and environmental, social, and governance (ESG) reporting, Trakref designed a SaaS-based refrigerant management platform for 360-degree visibility and automated workflows of refrigerant assets.
Dynamic tracking and data to monitor usage and performance, along with proactive, real-time alerts to pinpoint trouble spots
Reporting and analytics, including built-in compliance analysis, to ensure regulations are met
Comprehensive and specific refrigerant data to facilitate efforts to meet ESG, sustainability, and compliance goals
"Prior to partnering with Trakref, we had no way to accurately and transparently monitor our refrigerant emissions, which dinged the credibility of our net-zero goals. Now we're able to easily spot areas that need to be addressed and take action. And just as importantly, quickly share data that gets everyone on the same page," says Angie T from a large ecommerce company.
Even small, hard-to-track, fugitive emissions can add up to huge cumulative impacts. Controlling ESG Scope 1 emissions—those that stem directly from an organization and its controlled assets—starts with quality reporting. One company taking the lead in this area: Dollar Tree. Recognizing the potential impact of refrigerant leakage on its Scope 1 emissions, the retailer looked closely at fugitive emissions in 2021. What they found got their attention: nearly 200,000 metric tons CO2e of fugitive emissions across 16,000 stores. With even more complete data in 2022, Dollar Tree found emissions more than doubled its initial estimates. In its 2023 Sustainability Report, the retail giant reported 2022 refrigerant emissions of 400,000+ metric tons CO2e, exceeding 65% of its total Scope 1 emissions. While that might sound disconcerting, the reality is that with better information, Dollar Tree was able to more effectively zero in on its targets and pinpoint opportunities for improvement.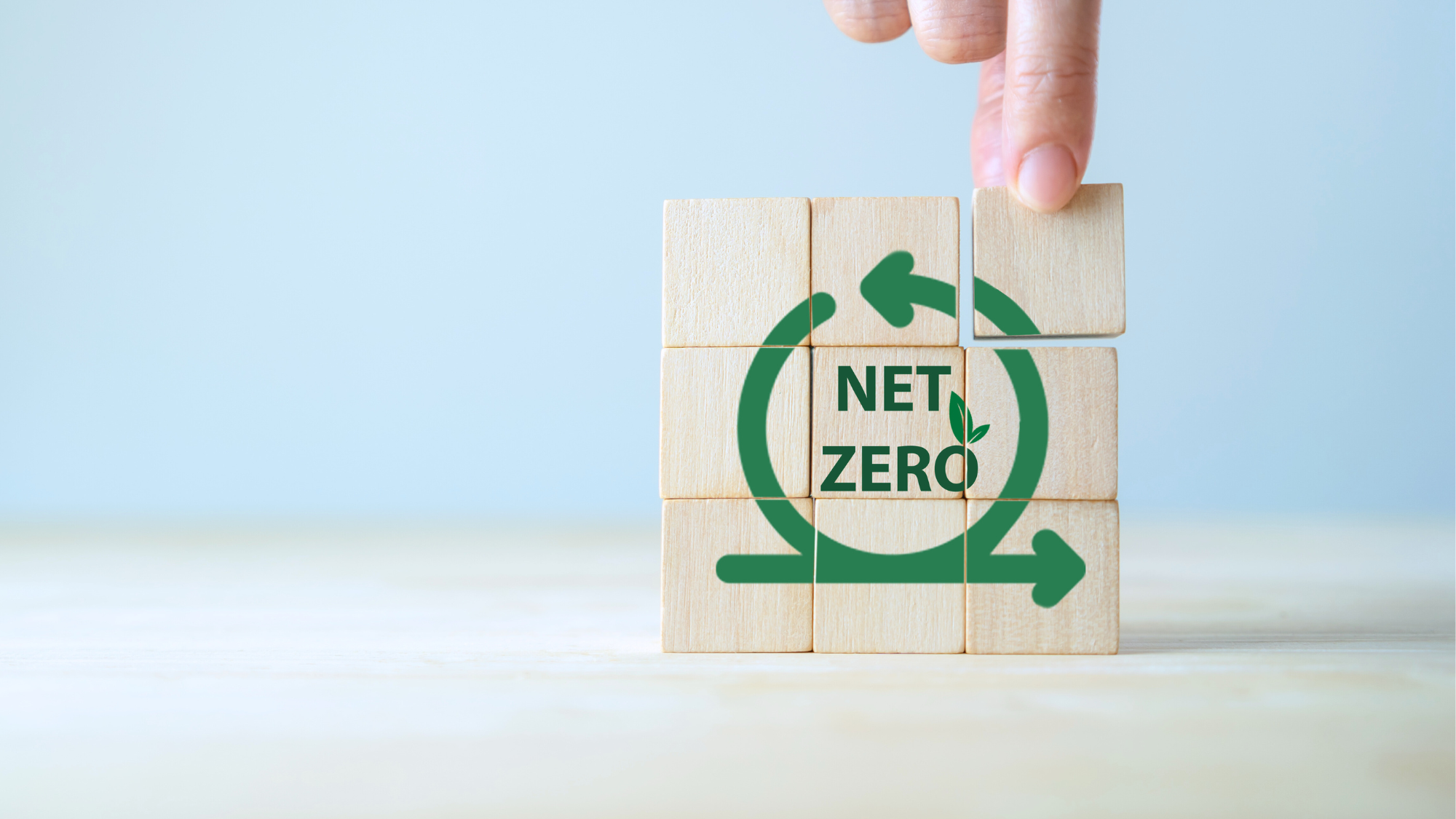 The Urgency of Action: Get Started Now on the Path to Net Zero
As Dollar Tree's story underscores, fugitive emission reductions are crucial in the quest to achieve net zero. But getting there depends on detailed, accurate data collection, analysis, and tracking. Failing to accurately account for them could yield ESG Scope 1 reports that underestimate overall CO2e emissions by 50% or more—risking the credibility of organizations and their brands.
In the United States, regulations are underway, requiring more measurement and reduction of greenhouse gasses—including refrigerants—along with accurate reporting and transparency. By requiring audits of emissions data, the Securities and Exchange Commission (SEC) and European Securities and Markets Authority (ESMA) are ensuring businesses are accountable for their information disclosures and that accurate data is available to inform policy and decision-making. 
While undertaking such an effort can be challenging, it doesn't need to be rocket science. The right resources can help pave the way. 
Five Steps to Jump Start the Journey
Form a dedicated task team responsible for enterprise-wide refrigerant emissions

Calculate your refrigerant impact

Assess your organization's compliance with current regulations

Keep abreast of refrigerant restrictions, both existing and planned

Understand refrigerant charge and how to calculate it
Investing in net zero makes good business sense as well as being good for climate and community. Moreover, expectations are growing rapidly among customers, the public, and investors, who are making buying and investment decisions based on corporate sustainability commitments. As we round the corner of the next economy, businesses that are leading the way in climate protection standards will be the ones at the head of the pack.
To get started on an action plan to address refrigerant emissions, access Trakref's calculators and other resources. Or, reach out to [email protected].