European Sustainability Reporting Standards to Impact US Companies with HVAC/R Assets Abroad
What Are Non-Financial Disclosures and Why Are They Important?
Today's investors and end users are environmentally conscious, socially minded, and want to do business with companies that are aligned with their sensibilities. That's where non-financial disclosures come in. The European Sustainability Reporting Standards (ESRS) is a set of rules that address the concerns of investors, end users, and governments interested in better understanding the environmental, social, and governance risks of companies operating in Europe; by having those companies provide non-financial disclosures in these areas of concern.
Non-financial disclosures, like the EU sustainability reporting standards, contain can include any type of data reported by the company, other than their finances. Factors like organizational culture or the company's environmental impact are both examples of non-financial data.
Non-financial information is essential for building trust between the companies seeking capital and the investors willing to take the risk to invest in them.  This non-financial sustainability reporting accommodates the disclosure needs of external stakeholders, including investors, regarding medium- and long-term value creation.
For instance, environmental regulations require polluting facilities to undertake abatement activities and may impose costs on businesses. So offshoring to a less regulated country would allow foreign companies to understate the impact by less regulated companies exposing shareholders to greater risk.

EU Sustainability Reporting Standards will Impact HVAC/R and US Industries
The European Sustainability Reporting Standards (ESRS) and deadline for the first reporting are looming. Companies doing business in the EU need to prepare for mandatory reporting. And if you own an HVAC/R unit and you meet the following criteria, then you are one of the 50,000+ companies who will need to report to European regulators using the standards.
The EU sustainability reporting standards are designed to make corporate ESG reporting within the EU more accurate, consistent, comparable, and standardized, just like financial accounting and reporting.
The European Union's version of the Securities and Exchange Commission (SEC), called the European Securities and Markets Authority (ESMA), is formalizing the EU sustainability reporting standards for the businesses that meet certain criteria. The European Sustainability Reporting Standards are an amendment to the Non-Financial Reporting Directive (NFRD).
For most companies, 35-70% of their Scope 1 emissions are related to their fugitive refrigerant emissions. That's a huge contribution, but with the right strategy, it can easily become a place for your company to score a big win for a company when making their sustainability disclosures.
Who is impacted:
An estimated 50,000+ companies who do business in Europe will need to report to European regulators using the ESRS.  Examples of companies you might recognize that are required to report are: Bank of America, Coca Cola, Boing, Lockheed Martin Corp., Texas Instruments, GE, Starbucks, 3M, Hyatte, Marriott and more will need to report. There is a lot of exposure for US businesses through the European Sustainability Reporting Standards.
Thresholds for reporting under the European Sustainability Reporting Standards: 
Over 250 employees

More than €40 million in annual revenue

More than €20 million in total assets

Publicly-listed equities and have more than 10 employees or €20 million in revenue

International and non-EU companies with greater than €150 million in annual revenue within the EU and which have at least one subsidiary or branch in the EU exceeding certain thresholds
What this means for US companies is if you have a subsidiary in the EU or do significant business inside of the EU, you will be required to report.
Timeline of the EU Non-Financial Reporting Disclosures:
The number of companies and the number of requirements have been increasing, and they will only continue to increase over the coming years.
In 2014 around 11,000 companies in the EU were required to report non-financial sustainability disclosures. Today, over 50,000 companies are required to report in the EU. This number will only increase in the coming years. The trend is clear. Over time the requirement for reporting is only increasing. Check out the below timeline to see the evolution of regulations and reporting requirements.
2020: EU Non-Financial Disclosure Directive (EU NFRD)

2021: EU NFRD; EU Taxonomy Disclosures on the extent to which activities contribute to climate change mitigation and adaptation.

2022: EU NFRD; EU Taxonomy: eligibility and alignment disclosure over contribution to the first two objectives.

2023: EU NFRD; EU Taxonomy: eligibility and alignment disclosures over the contribution to the first two objectives plus eligibility and alignment disclosures over contribution to the remaining four environmental objectives**

1. Protection of water & life in water

2. Transition to a circular economy

3. Pollution prevention

4. Protection of biodiversity
Background
European Green Deal
The Green Deal aims to make the EU climate neutral by 2050, through the reduction of greenhouse gas emissions, the increased use of renewable energy, and the adoption of new technologies.
Reduce emissions to 55% below 1990 levels by 2030

Net Zero by 2050

Economic  growth decoupled from resource use

No person and no place left behind
These directives impact the HVAC/R industry because of their focus on reducing the use of high-GWP refrigerants and transitioning to new technologies such as heat pumps. US companies with assets in the EU must understand how their business will be impacted, and how the new sustainability reporting standards will show the impact of refrigerant use on their overall emissions profile.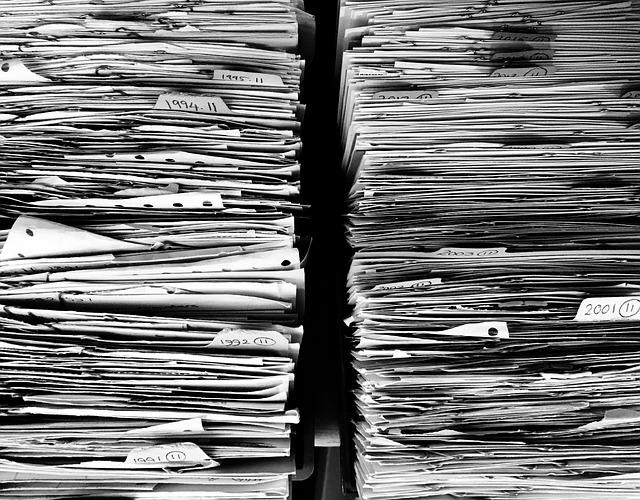 Frameworks
Corporate social responsibility frameworks refer to models and conceptual structures that frame the corporate responsibility philosophy and application in a business setting. The ESRS is an amendment to the existing EU's Non-Financial Reporting Directive (NFRD).
The Intergovernmental Panel on Climate Change (IPCC) is the United Nations body for assessing the science related to climate change. Leading climate scientists and all member governments endorse its findings. Media, governments, civil society organizations, and businesses cite its reports. IPCC reports play a key role in the annual climate negotiations held by the United Nations Framework Convention on Climate Change (UNFCCC).
There are several frameworks in use for reporting to the IPCC, and the alphabet soup of organizations providing frameworks can be daunting, but as long as a company is using an IPCC approved framework, they will be in compliance. Here is a brief overview of the current frameworks.
International Sustainability Standards Board
The International Sustainability Standards Board (ISSB) is a standard-setting body established in 2021-2022 under the IFRS Foundation, whose mandate is the creation and development of sustainability-related financial reporting standards to meet investors' needs for sustainability reporting.
ISSB standards will be part of the broader body of International Financial Reporting Standards (IFRS) and are to be known as IFRS-S ("S" for sustainability) to distinguish them from the accounting standards issued by the ISSB's sister body, the International Accounting Standards Board.
GRI
The GRI Standards are the world's most widely used standards for sustainability reporting. They have been widely adopted by leading companies in more than 100 countries, and are referenced in policy instruments and stock exchange guidance around the world. Over 160 policies in more than 60 countries and regions reference or require GRI.
The GRI Sustainability Reporting Standards (GRI Standards) help organizations increase their transparency and communicate their sustainability contributions and impacts. By better understanding, managing, and disclosing impacts, organizations can unlock benefits that inform decisions, reduce risks, improve business opportunities and strengthen stakeholder relationships.
GRI standard 305 is the standard for reporting refrigerants, which covers fugitive refrigerant emissions.
See the full text of the standard here.
The ESRS is based on existing European policies and international standards, such as the GRI, to avoid multiple reporting requirements. Meaning that the threshold to align to the ESRS will be lower for companies that already have standardized their corporate sustainability and ESG reporting according to these frameworks.
Task Force on Climate-Related Financial Disclosures
The Task Force on Climate-Related Financial Disclosures (TCDF) is a private, not-or-profit group that was formed from the Financial Stability Board (FSB), and the TCFD is run by Bloomberg; this group has a lot of teeth. The TCDF directly influences the IPCC, so this framework is well aligned with the IPCC goals. This is the reporting standard for Canada as well.
Parts of the framework:
Land use, water use, GHG emissions, use of materials, and energy use

This part of the framework is where HVAC/R refrigerant emissions would be reported. Refrigerants, a class of high-GWP chemicals are required to be reported on. And technicians and asset managers are on the front lines of getting refrigerant leaks and emissions under control. Understanding which assets are chronic leakers, need replacing/upgrading, and how much refrigerant is used is just the tip of the iceberg of compliance. Robust and comprehensive data capture and reporting of HVAC/R assets will not only help companies in their compliance with reporting, but help them discover efficiencies and improve overall business processes.

Audit Assurance

Member States must require that statutory auditor checks whether the non-financial statement has been provided. Member States may require independent assurance for information in non-financial statement
Other Frameworks
Sustainability Accounting Standards Board
The Sustainability Accounting Standards Board (SASB) is a non-profit organization, founded in 2011 to develop sustainability accounting standards. Investors, lenders, insurance underwriters, and other providers of financial capital are increasingly attuned to the impact of environmental, social, and governance (ESG) factors on the financial performance of companies, driving the need for standardized reporting of ESG data.
As of August 2022, the SASB is now part of the IFRS foundation. Organizations currently using the SASB standards should continue to do so.
Integrated Reporting <IR>
The International Integrated Reporting Council, IIRC, is a powerful, international cross-section of leaders from the corporate, investment, accounting, securities, regulatory, academic, and standard-setting sectors as well as civil society.
The International Integrated Reporting Council (IIRC) released its International <IR> Framework on December 9, 2013. The release of the framework marks an important milestone in the market-led evolution of corporate reporting. It follows a three-month global consultation led by the International Integrated Reporting Council (IIRC), which elicited over 350 responses from every region in the world, the overwhelming majority of which expressed support for <IR>.
Climate Disclosure Standards Board
The Climate Disclosure Standards Board (CDSB) is a non-profit organization working to provide material information for investors and financial markets through the integration of climate change-related information into mainstream financial reporting. CDSB operates on the premise that investors and financial institutions can make better and informed decisions if companies are open, transparent and analyze the risks and opportunities associated with climate change-related information. To this end, CDSB acts as a forum for collaboration on how existing standards and practices can be used to link financial and climate change-related information using its Framework for reporting environmental information, natural capital, and associated business impacts.
CDP (Carbon Disclosure Project)
The CDP (formerly the Carbon Disclosure Project) is an international non-profit organization based in the United Kingdom, Japan, India, China, Germany and the United States of America that helps companies and cities disclose their environmental impact. It aims to make environmental reporting and risk management a business norm, driving disclosure, insight, and action towards a sustainable economy. In 2021, over 14,000 organizations disclosed their environmental information through CDP.
Value Reporting Foundation (VRF)
Value Reporting Foundation has consolidated with, and is now part of, the International Financial Reporting Standard.
International Financial Reporting Standard
The International Financial Reporting Standards Foundation or IFRS Foundation (sometimes IFRSF) is a nonprofit organization that oversees financial reporting standard-setting. Its main objectives include the development and promotion of the International Financial Reporting Standards (IFRS), through the International Accounting Standards Board (IASB) for accounting standards and the International Sustainability Standards Board for sustainability-related standards (the latter known as IFRS-S).
The IFRS Foundation states that its mission is to develop IFRS Standards that bring transparency, accountability, and efficiency to financial markets around the world, and that their work serves the public interest by fostering trust, growth, and long-term financial stability in the global economy.
The foundation is governed by a group of 22 trustees, themselves under the oversight of a "Monitoring Board" of public authorities.
As we mentioned earlier, while there are many frameworks to choose from, as long as you work with one that is approved by the IPCC, and are accurately disclosing information, you can't go wrong.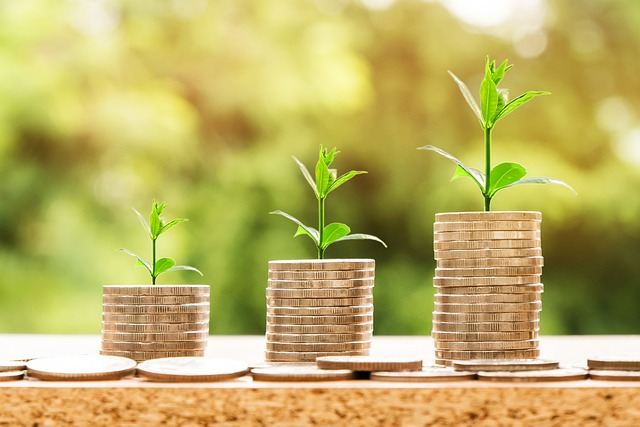 Double Materiality Covered Basis for Disclosure In ESRS Draft
A working draft of the ESRS discusses double materiality as the basis for disclosures and includes Scope 1, 2, and 3 reporting. We've written about double materiality here, but a quick summary for those who need it:
There are two ways of looking at things when it comes to double materiality.
Does the environment impact your business?

How does your business impact the environment?
Here are easy examples of how to understand each case:
Case 1: Impact of the Environment on the Business
Climate change means that average temperatures will increase across the planet. This will cause your company to run the AC units for longer periods of time. This will increase energy consumption by the company. And, increased stress on the units will increase maintenance costs and possibly impact operations should units go down because of the increased load.
Case 2: Impact of the business on the environment
Your company needs to run its AC units for longer because of increased temperatures. Because of the increased usage, the AC units begin to leak refrigerant into the atmosphere. Refrigerant is a high-GWP pollutant that has a greater impact on the environment than CO2. These emissions lead to an increase of the effects of climate change. Also, the increased power usage to run the AC units may come from a source that produces additional greenhouse gasses, amplifying the overall emissions profile of the company.
Sustainable Finance Disclosure Regulation
All companies covered by the EU Corporate Sustainability Reporting Directive (CSRD) will be required to align their corporate financial and sustainability reporting and ESG reporting with the European Sustainability Reporting Standards. The European Sustainability Reporting Standards rules will result in mandatory reporting on a broader set of ESG topics than those required under current and proposed SEC rules. These non-financial disclosures will help investors understand the environmental risks and opportunities a company is exposed to, and how the company plans to address these. If you own/operate even a single refrigerant-containing asset in the EU, you will be required to disclose.
The companies covered by the CSRD are:
micro-undertakings: balance sheet (€350,000), net turnover (€700,000), employees (10);

small undertakings: balance sheet (€4 million), net turnover (€8 million), employees (50);

medium-sized undertakings: balance sheet (€20 million), net turnover (€40 million), employees (250);

large undertakings: balance sheet (€20 million), net turnover (€40 million), employees (250).
The draft of the ESRS outlines the disclosures required by companies. These disclosures will help companies articulate their strategies around sustainability and limiting impact on the environment. These disclosures will help investors and end users better choose which companies to do business with and whether those companies are improving over time with respect to ESG goals.
ESRS reports must cover environmental, social, and governance matters, including management commentary and data on a company's:
Strategy and business model in relation to sustainability

Governance and organization in relation to sustainability

Materiality assessment process to select material ESG themes, topics, risks, and opportunities, including a description of the process to identify sustainability impacts, risks and opportunities and assess which ones are material

Sustainability and ESG performance implementation measures, covering policies, targets, actions, and action plans, and allocation of resources

Performance metrics
According to EFRAG, "the undertaking shall disclose all material information on its sustainability-related impacts, risks, and opportunities in accordance with applicable ESRS. Applicable ESRS mandate reporting under standardized sector-agnostic and sector-specific disclosures. These disclosures are complemented by entity-specific disclosures to be developed as prescribed under the principles established by this [draft] Standard."
EU Taxonomy: See our other blog
The EU Taxonomy Regulation requires companies that are subject to the NFRD to disclose the proportion of economic activities that are Taxonomy aligned as environmentally sustainable. Also, the Services Sector Regulations (SFRD) requires companies to disclose sustainability-related information on product and entity levels in annual reports.
Companies must prepare their financial statements and management statements in a format in accordance with the European Electronic Format (ESEF) regulations and the EU sustainability taxonomy, then digitally 'tag' their reported sustainability information according to a digital categorization system specified by the ESRS Regulation. Read more about how we approach taxonomy around Tier 1 assets:
https://trakref.com/blog/what-the-eu-taxonomy-for-sustainable-activities-means-for-hvac-r-pros
EU vs US Reporting
Why does this matter?
What stands out about these reporting changes is that they will impact companies not previously impacted.  Unlike in the US, the EU reporting requirements extend all the way down to the smallest systems. Companies in the US who are used to the 50 lbs of refrigerant threshold for reporting will have to track EVERY unit containing refrigerant, not just large systems.
This increased burden will overwhelm any company trying to manage hundreds or thousands of assets using Excel sheets.
In order to properly report for the ESRS and other European standards, companies need to have a comprehensive system for tracking the purchase, use, reclaim, and destruction of their refrigerant inventory. That's where Trakref can help.
This is accounting, and accounting doesn't leave anything on the table.
Trakref Makes Calculating Impact Simple
Trakref believes that tracking everything is the key to reporting under any framework. By having a single source of truth, companies can provide clear, consistent reporting around their Tier 1 assets.
Streamlined ESG Activities: Our built-in workflow ensures uniformity across all refrigerant tracking activities, from inventory tracking to managing equipment service histories, providing proof of ESG performance, and more.
Increased System Up Time: With improved asset awareness and system health indexing, empowering a more thorough approach to preventative maintenance
Friendlier Environment: Trakref helps to reduce refrigerant-related risks while also minimizing reliance on key resources (paper, time, trucks) and promoting a happier, more comfortable working environment.
Protects the Climate: It's difficult to understate the potential impact of refrigerant leaks in depleting the ozone and warming the climate. Clearer tracking, management, and reporting of refrigerant ESG data helps organizations keep this critical risk under control.
For more information on the EU regulations impacting US companies, reach out to a Trakref representative today.